Moms, today – I've got your back! We are focusing on back strength. There are just so many benefits to having a strong back.
Posture

Better Breathing

Freedom From Pain/Injury

Strength To Help In All Exercises

It Looks Good
Here are a couple routines that can help strengthen your back. I've got a simple one and an intermediate one so take your pick.
Simple Back Strengthening & All Over Body Routine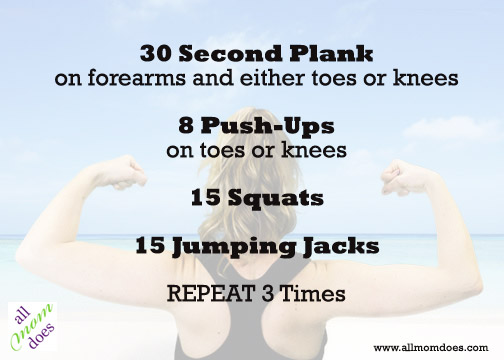 Intermediate Back Strengthening Routine