It's been almost a year since my sister and I started our ladies-only hiking group. I can't even remember exactly what prompted us to start the group. All I know is I'd had 3 babies in 4 years and I thought I was coming down with post-partum. In a hurry to pull me out of my funk, my sister asked me what sounded fun to me.
I looked at her and told I wanted to do adventurous and wild things with friends. And so, we started a ladies-only hiking group and almost a year later, we have over 130 members (don't worry, they don't all come at once!). Our monthly hikes have been some of my best times with girlfriends.
Together, we've conquered hard mountains, taken way too many sweaty selfies, we've talked marriage, parenting, school choices and every time I come back home from one of our adventures, I can't get over how thankful I am to have this group.
So today, I'm sharing 10 Pacific Northwest hikes you need to go on with your girlfriends. For difficulty, directions and other info, click on the link for each hike.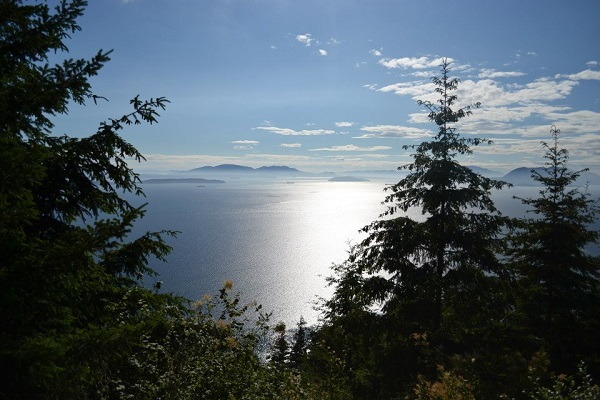 1. Oyster Dome– The trailhead is located along Chuckanut Drive and the trail immediately starts climbing steeply. A kiosk states that you are following the Pacific Northwest Trail, which will connect Glacier National Park to the Olympic coast when complete. You will also pass an intriguing piece of trailside sculpture, "Rock Talk," as you ascend the initial segment. Make sure to bring a picnic for when you reach the top! The view you'll enjoy of Puget Sound and the San Juan Islands is breathtaking!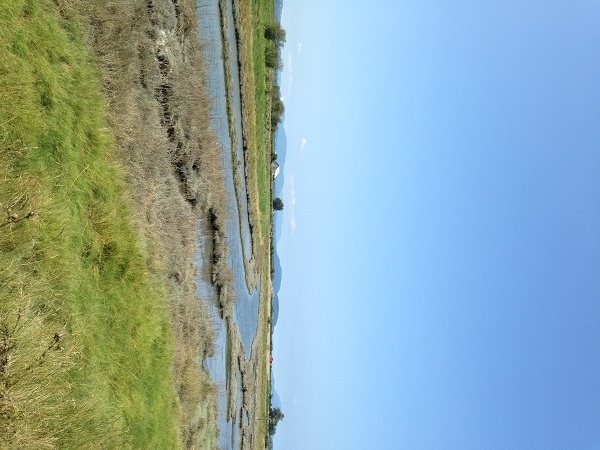 2. Padilla Bay Trail– Hike along a snaking dike, built by tenacious twentieth-century settlers and farmers through the Padilla Bay National Estuarine Research Reserve. Established in 1980 to protect extensive mudflats of eel grass, the 11,000-acre preserve is a bird watcher's paradise. The trail twists and turns along sloughs, tidal flats, and salt marshes, allowing you to scope out herons, eagles, falcons, dunlins, brants, and scores of other winged residents. And in addition to the profuse birdlife, you'll be treated to unhindered views of surrounding mountains, islands, and farmland from this delightful and level path.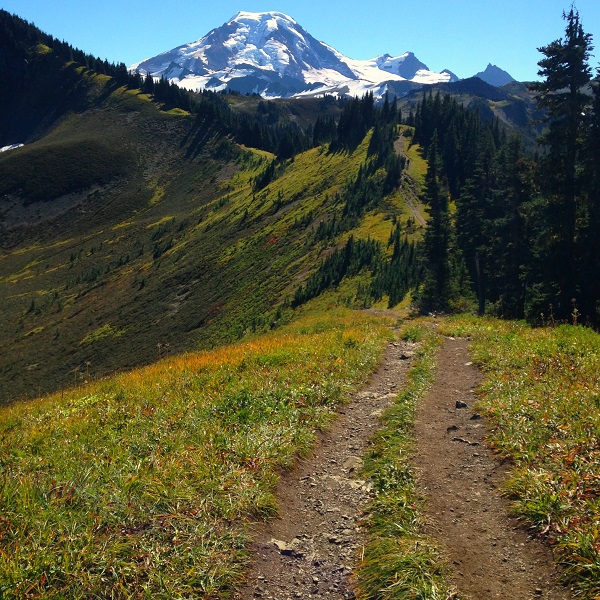 3. Skyline Divide– There are no words to describe the beauty of this hike. When you reach the top, you'll want to spin around as if you're Julie Andrews in the Sound of Music. After you soak in the views, pull yourself away, if you can. Grab a bottle of wine and your best girlfriends and get this one on your calendar!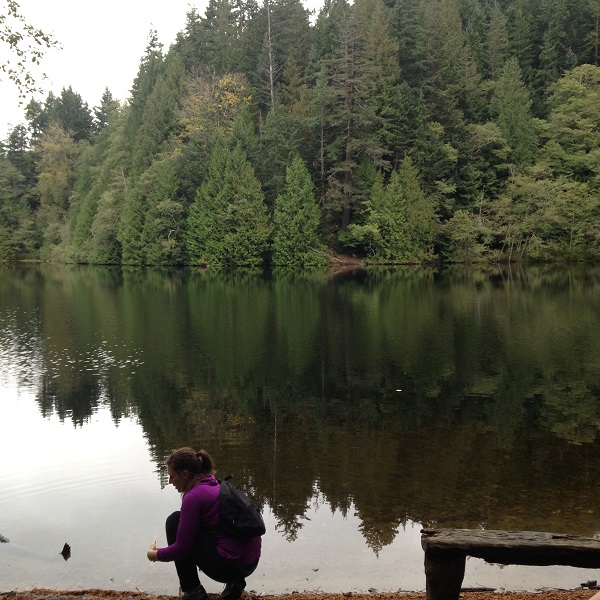 4. Fragrance Lake-Fragrance Lake is part of Larrabee State Park, which became Washington's first state park after a 20-acre parcel of land was donated by the Larrabee family in 1915. Whoever was responsible for the name must have been inspired by the tall trees that completely surround the lake, and the rich scents of bark, pine and soil they provide as the breeze wafts by. Shed your pack and have a snack! There's a 0.6-mile loop trail along the shore that provides additional viewpoints and privacy. Rockhounds will love exploring the huge boulders on the west side of the lake. If the weather is good and the body is willing, wade in and cool your feet. Or swim out and join the trout for more frigid exercise.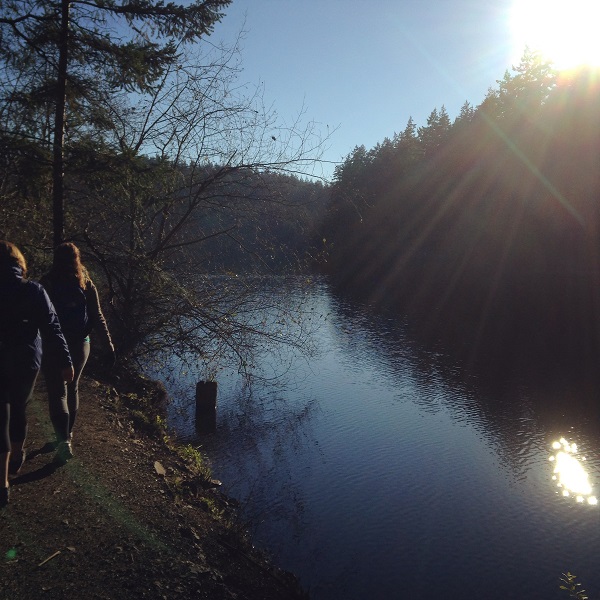 5. Whistle Lake– In the heart of Fidalgo Island lies a natural gem of a forest with wetlands, lakes, and rocky bald meadows with great views. This nice little hike will take you around the lake on a hiker only trail. Take this hike in spring for the fresh new leaves and the dainty spring flowers, or hike on a rainy day in winter and watch the mist float above the lake among the trees. The lake is very popular on hot summer days.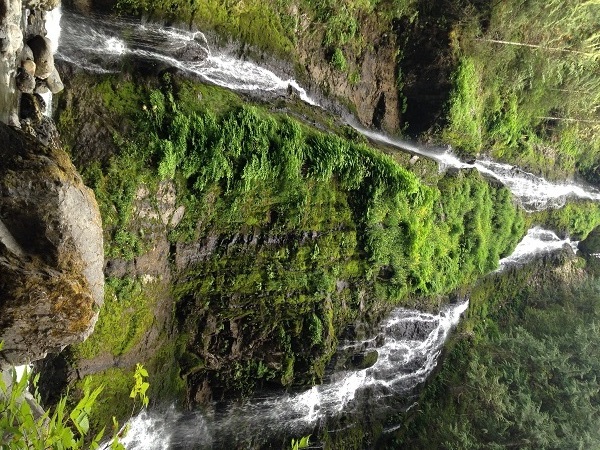 6. Boulder River Falls–After just a short distance you'll behold a beautiful double unnamed waterfall! Admire the dripping moss and bright yellow monkey flower between the two braids of water. Keep going and soon come to a short switchback. As you make your first switch, there on the left hand side is a huge old-growth tree made for hugging. This is a great hike for beginners!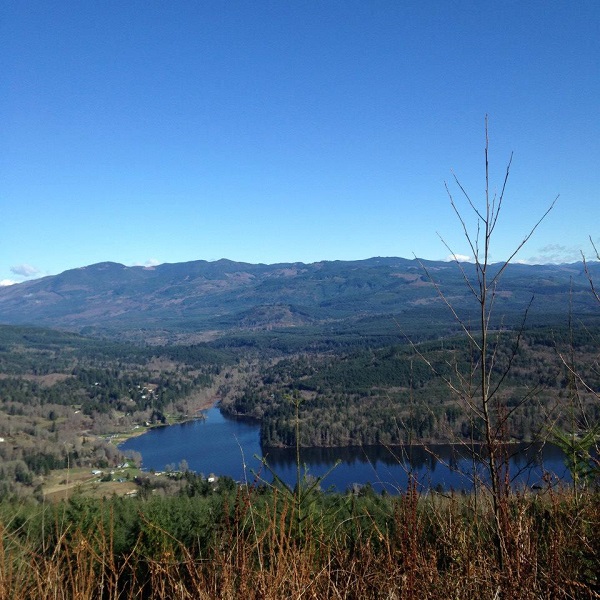 7. Pilchuck Tree Farm–This easy-to-moderate hike brings you through lush meadows, planted forest trees, and a stump-filled clearing to the monument dedicated to Robert Henry Hauberg, the founder of the Pilchuck Tree Farm. The monument meadow has great views of the valley below plus the Sound and the islands.
8. Heather Lake-After you've explored a few easy, flat trails, the Heather Lake trail makes a wonderful next step with just a bit more elevation gain, and slightly more rugged terrain. The trail is short, but just steep and challenging enough to give you a sense of accomplishment once you reach the lake. The lake itself is a scenic little lake located on the northeastern slope of Mount Pilchuck.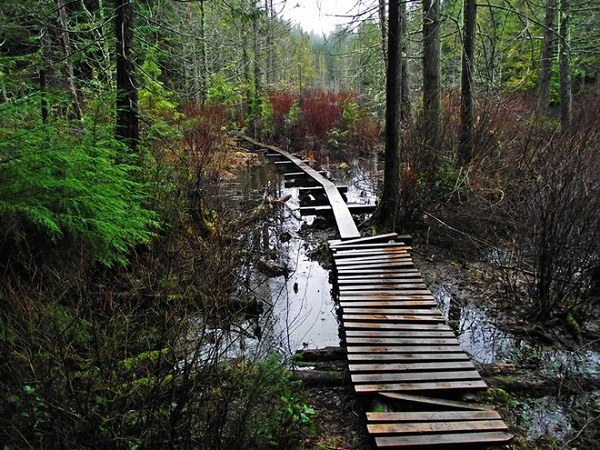 9. Pine and Cedar Lakes-With two small lakes and numerous branching trails that sport views to Mount Baker and the Puget Sound, this moderate trail through shady forest can be hiked or backpacked year round. Trails circle both of these lakes, and on nice days you'll find people out fishing or canoeing here.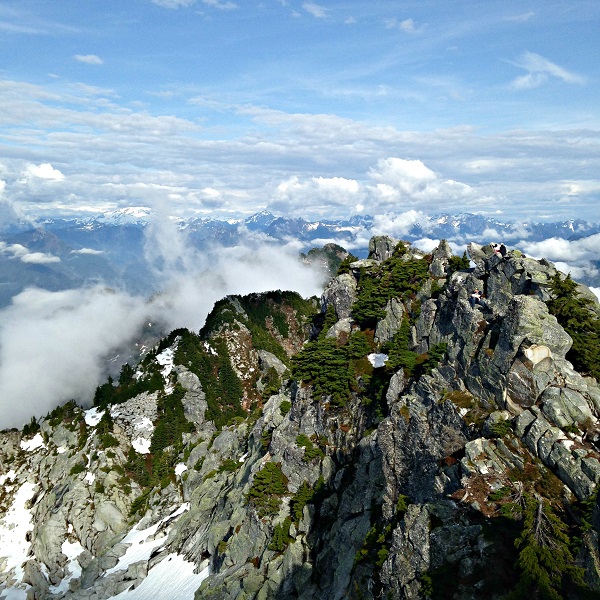 10. Mt. Pilchuck-Despite its intermediate difficulty, Mount Pilchuck sees a slew of visitors in a given year, as hikers flock to the trail for its grand panoramic views and historic restored fire lookout. Easily one of the most rewarding hikes in the area! You'll love 360-degree views of Mount Baker, Mount Rainier and the Olympics from its shelter lookout, which sits nestled on a summit that tops out around 5,300 feet. You'll be sore the next day, but you'll never forget this amazing view. For this hike, you'll need your girlfriends who love a good challenge. Cheer each other on as you make it to the top!
Are there any other Pacific Northwest hikes you'd recommend? If so, I'd love some ideas!
---
Check out our 7 Kid Friendly Pacific NW Hikes To Add To Your Summer Bucket List as well!