When I recently heard my son's school was a nut free campus I was dramatically taken aback with fear of not knowing what to pack for lunch. I am now a whopping seven school days in and happy to report that I have had seven successful days of packing a lunch that was kid and mom approved. The three favorites so far include:
Yogurt parfait
Easiest prep by far. Yogurt, berries, granola that my son simply mixes all together at lunch time.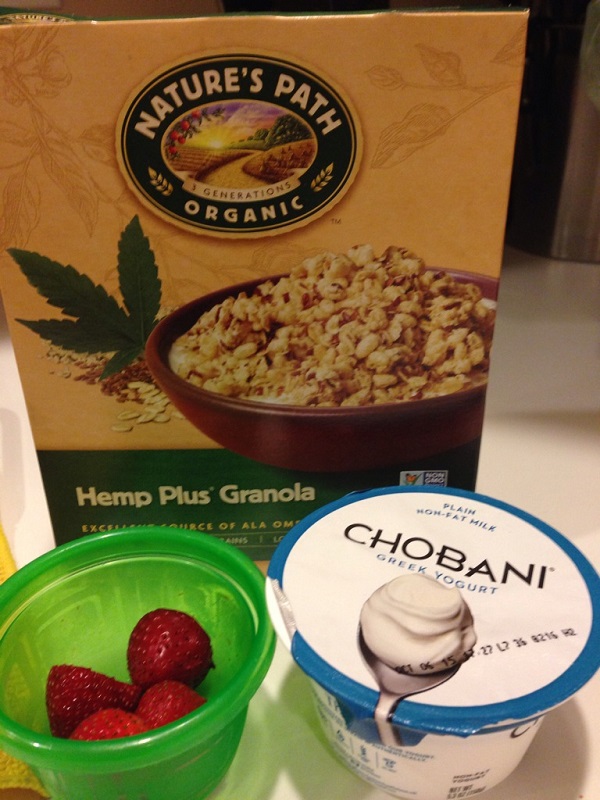 Scrambled Eggs
Tip- mix in a bit of milk before cooking the eggs.
The downside to this one is that I have been making the eggs in the morning when I am already scrambling (haha) to get out the door. My son loves scrambled eggs with a plain tortilla for lunch. Ladies and Gentlemen, I have discovered the thermos! It keeps food warm for 5 hours or cold for 7. Genius!!!
Pizza
English muffin, pizza sauce, protein (like turkey lunch meat), cheese. Bake at 350 until bubbly. The beauty of this one is that I make it the night before, heat it up in the morning and when cut in half, it fits in his thermos!
Cherry tomatoes, apples, and applesauce have made the top list so far of favorite school snacks that I have packed.
What are your kids' favorites? What are your go-to lunch items when you are crunched for time? As a mom who is just starting this journey, I'd love to hear from you!