In my dreams, I wear a dress and a pretty apron on Thanksgiving. My table is set like an Instagram photo and all the food is picture perfect. My house is, of course, spotless and decorated tastefully.
The reality is much different. I'm usually running around in yoga pants, the grandkids have added Matchbox cars and Play-Doh to the table, and people sit wherever they can find a spot – including the floor! But, I do love to add festive little touches to make our Thanksgiving a little more special. Here are ten of my favorite, EASY ideas: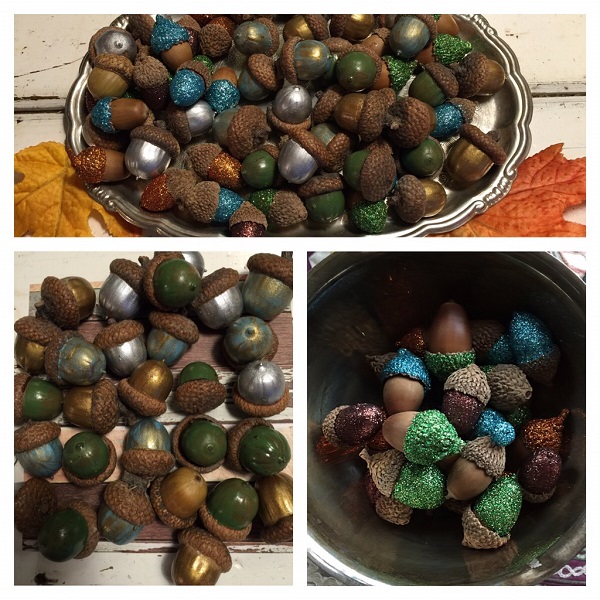 #1) I love acorns. To make them even more special, I paint the bottoms with craft paint. Or, I brush on glue and sprinkle them with glitter. Then, I simply pile them on a tray and I have a unique autumn display.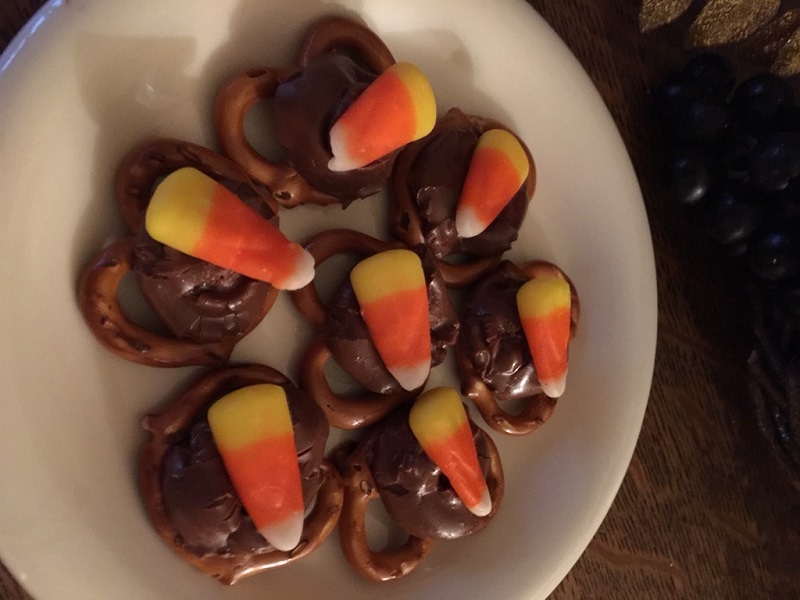 #2) Warning: these are addicting! Preheat your oven to 250 degrees. On a parchment lined cookie sheet, place candy kisses on top of pretzels and bake them for 4 minutes. Remove the pan from the oven and immediately press a candy corn on each melted kiss.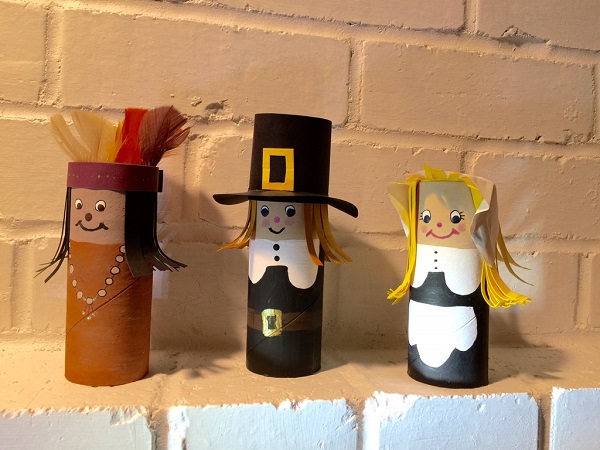 #3) If you have kids on your guest list, they will love these. Use craft paint to paint Pilgrims and Indians on empty toilet paper rolls. Fill them with candy and small toys and seal the ends with paper. Add hair and hats. Or, you can let the kids decorate their own!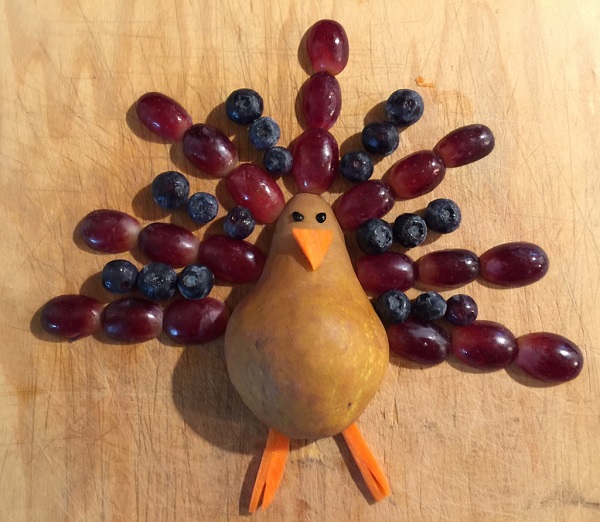 #4) A pear half makes a perfect turkey body. Add a tail made out of whatever fruit you have on hand and a beak and legs from carrot slices.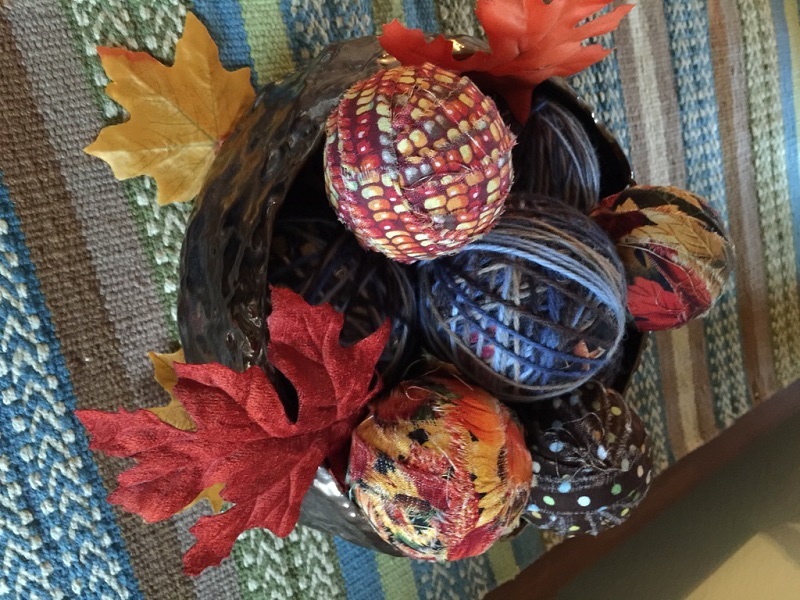 #5) Fill a container with rag balls. These are easy to make. Simply wrap torn material or yarn around Styrofoam balls. Voila! Instant décor.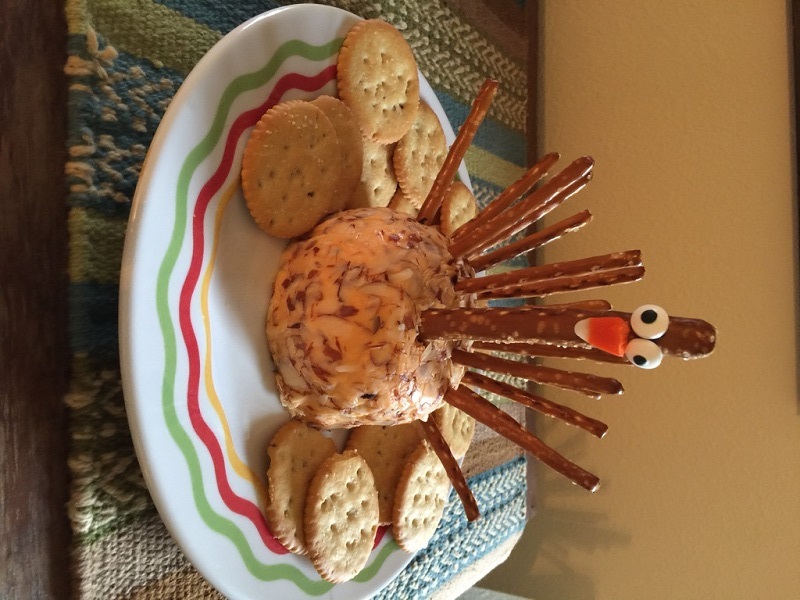 #6) This could not be easier! It starts with a store-bought cheese ball and some pretzel sticks. Use a large pretzel stick for the "head" and small pretzel sticks for a tail. I glued the eyes and beak on with dabs of frosting.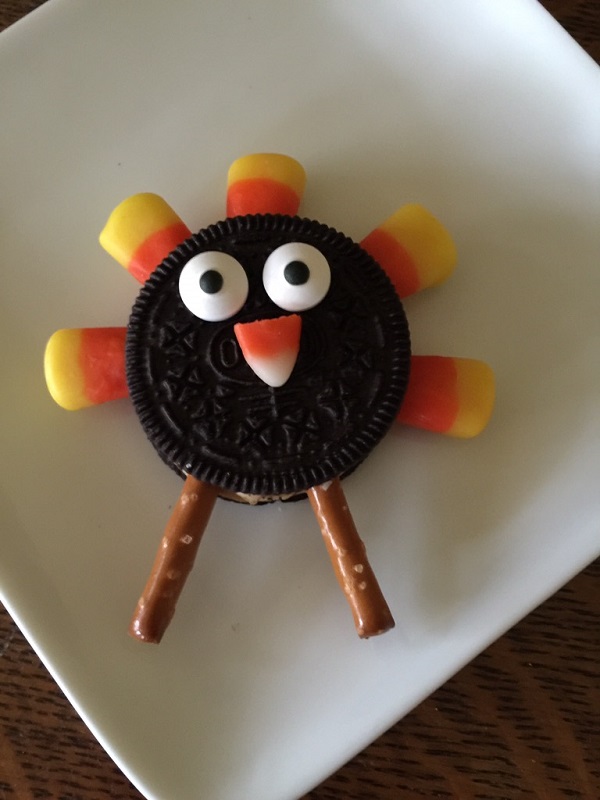 #7) Use a butter knife to gently open an Oreo cookie. Put candy corn and pretzel sticks inside the cookie for legs and the tail. Use frosting to put the cookie back together again and also to "glue" on the facial features.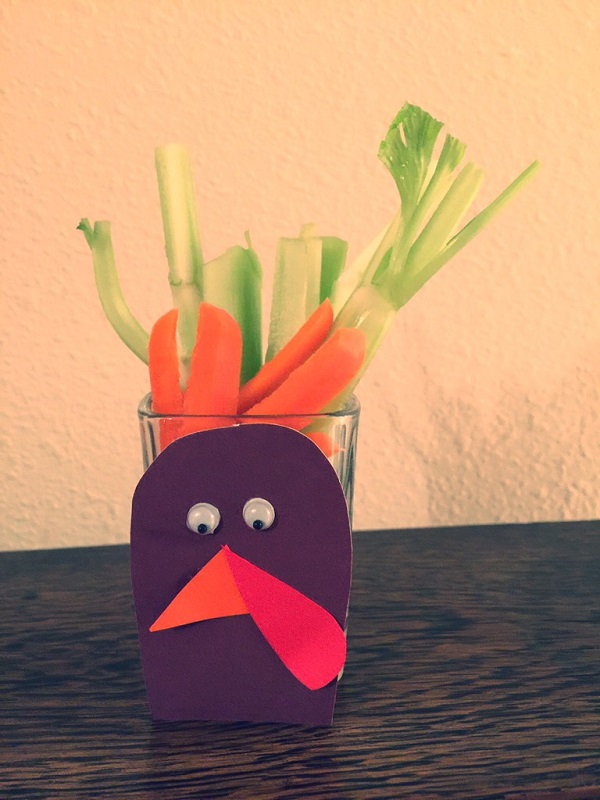 #8) Put hummus in the bottom of a small plastic cup. Fill the cup with cut veggies and glue on a construction paper turkey head. Your kids just might eat their vegetables!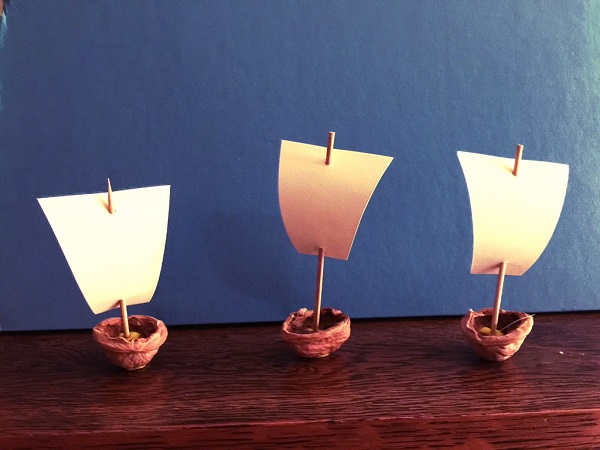 #9) Use walnut shells to make pilgrim ships. It's easy with skewers, a paper sail, and Play-Doh!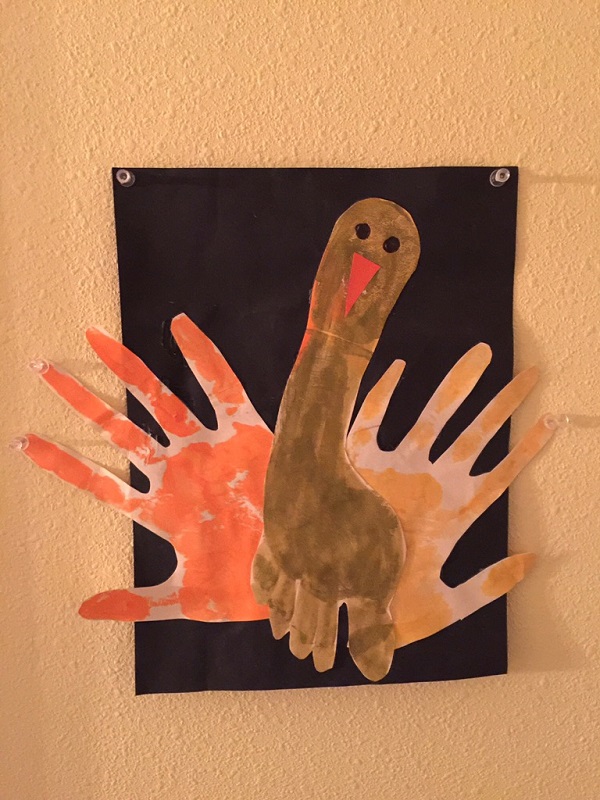 #10) This last idea is a variation of the classic "handprint turkeys". My gentle giant of a son was a teen when I painted his hands and foot and made this turkey. He was 6'5" tall and wore size 15 shoes. His turkey didn't even fit on the paper! I treasure it. Wouldn't it be fun to make one of these every year and keep them in a photo album so the kids could see how much they've grown?
I hope this gives you some fun ideas to make your day really special. And, please know that we here at All Mom Does are so very thankful for all of you. Happy Thanksgiving to you all.