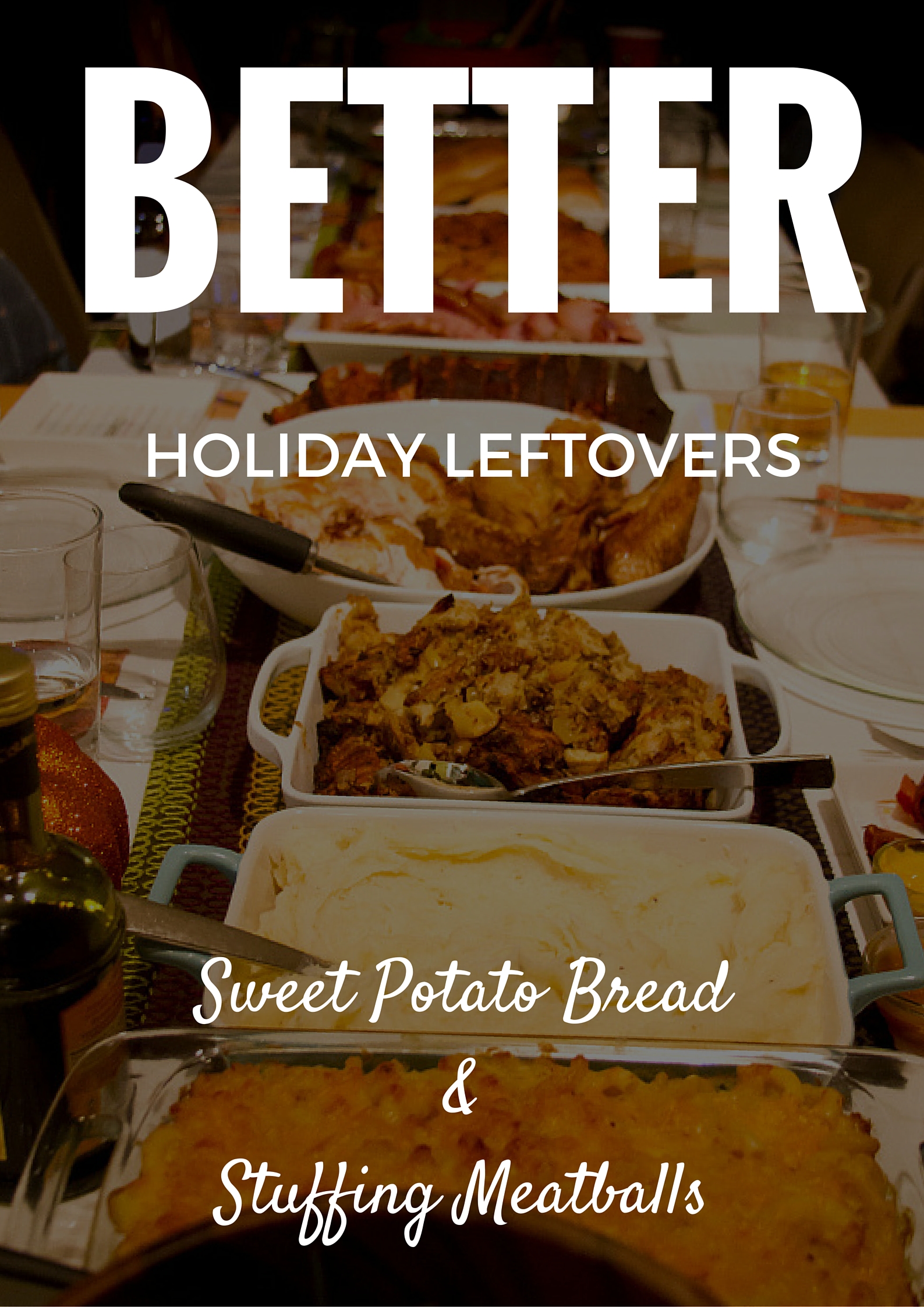 I tend to overestimate the food I'll need when entertaining. When I was a young mother, I gave a party and ran out of food (thanks to some voracious eaters on my guest list). I was humiliated. Ever since then I make sure I cook enough for an army. This means that I am always left with … well, leftovers! This is especially true during holidays.
I am fortunate to have a husband who loves leftovers. But, let's face it, even the yummiest of food gets boring after days of eating the same thing (although I am pretty sure I could choke down a cupcake every day of the week).
Here are some ideas to transform your holiday leftovers into something else entirely!
Sweet Potato Bread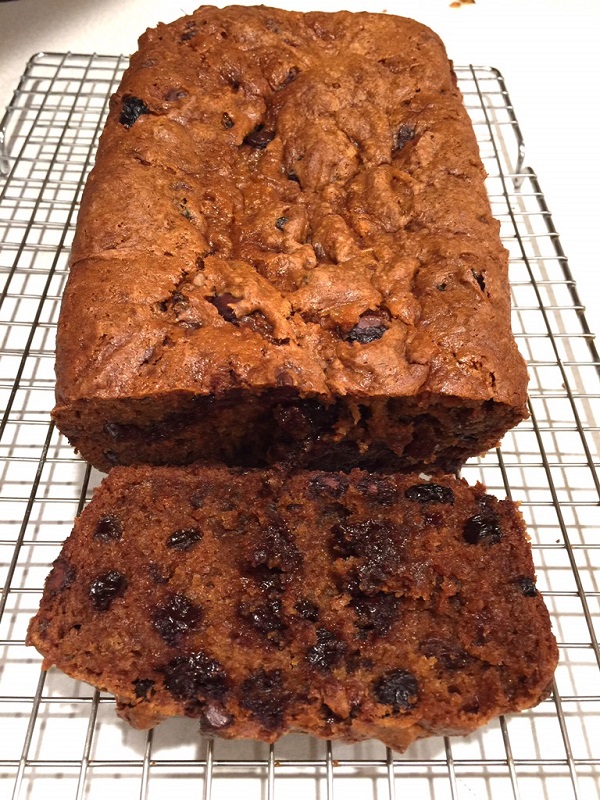 I make a sweet potato and marshmallow casserole that my daughters and I wait for all year. The men in the family avoid it like the plague, so there are always lots of leftovers! This bread was yummy and the guys had no idea there was yucky marshmallow casserole hidden inside.
1 ¾ cup flour
1 cup sugar
¼ cup brown sugar
2 teaspoons baking soda
1 heaping teaspoon cinnamon
½ teaspoon ginger
½ teaspoon allspice (optional)
1 ½ cup leftover mashed sweet potatoes
2 eggs
½ cup canola oil
¼ cup buttermilk (or milk with a dash of vinegar or lemon juice)
1 tsp vanilla extract
Optional: nuts and/or raisins
Preheat oven to 350 degrees. Spray a 9×5" loaf pan. In a large bowl, whisk the flour, sugars, baking soda and spices. Set aside. In another bowl, mix the potatoes, eggs, oil, buttermilk, and vanilla. Pour the wet ingredients into the dry and stir just until no streaks of flour are visible. Add raisins or nuts if using. Pour into your prepared pan and smooth the top. Bake one hour or until a knife inserted in the center comes out clean (you may tent with foil for the last minutes of baking if needed).
Stuffing Meatballs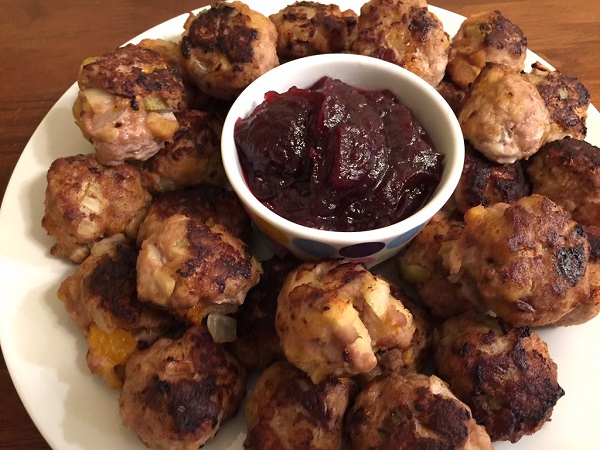 The thing about stuffing is this: once the turkey and gravy are gone, it's kind of pointless. Until now! These are delicious! And, the beautiful thing is that the spices, onions, etc. are already in your stuffing, so they couldn't be easier!
1 pound ground turkey (or beef)
2 cups leftover stuffing
1 egg
1 Tablespoon olive oil
Preheat your oven to 350 degrees.
Mix the turkey, dressing and the egg together and roll into 1 inch balls. Slightly brown the meatballs in a skillet in the olive oil. Remove them and place them on a baking sheet. Bake 10-15 mins or until cooked through. Serve them with leftover gravy (if you have it), warmed cranberry sauce, or throw them in spaghetti sauce!
I hope this gives you some ideas on how to transform your holiday leftovers into something brand-new. Enjoy!