Today we spent our morning around the table with my mother-in-law making gingerbread houses. With graham crackers, homemade cement icing, bags of bulk candies and Christmas music in the background, we created and munched and then munched a little more. Isn't taste testing all of the house parts part of the process?
At the bottom of this post I'm sharing the recipe for the frosting cement that we used. This recipe is from my mother-in-law and it really does become rock hard as it dries.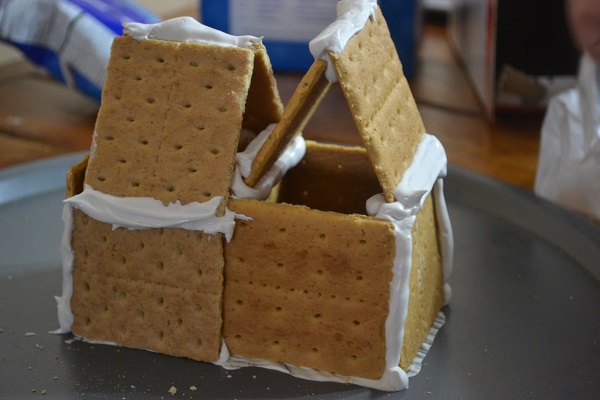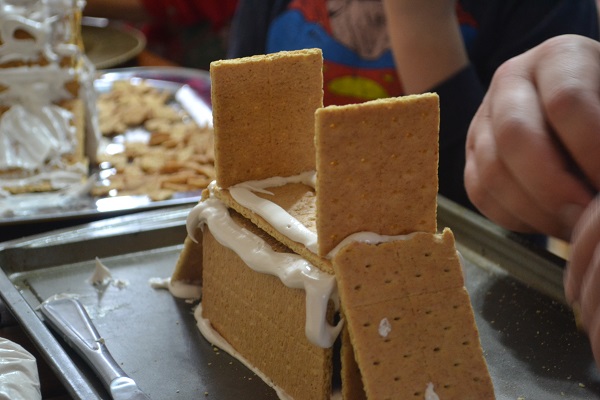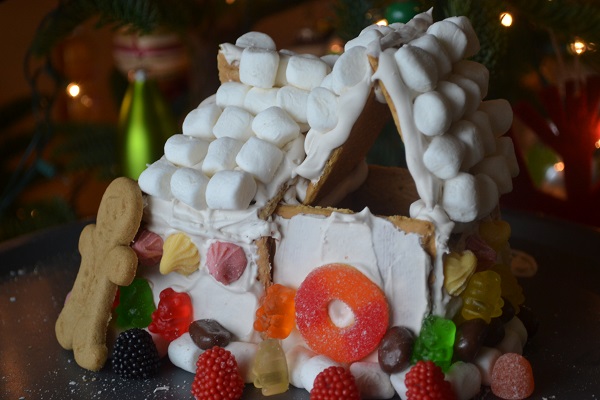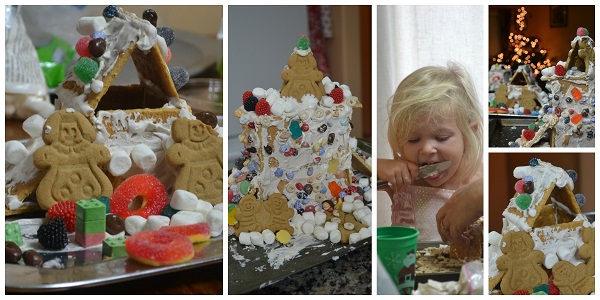 Wrapping this up, I've just got to beg for your opinion on something. My husband and I are having a little friendly debate here and with his permission, I need your opinions. When you make gingerbread houses with your kids, is it more common to eat them, or only use them as a decoration?
Hoping to prove him wrong.
-Angela