A friend shared this recipe with me thirty years ago and it has been part of my Christmas baking ever since. For one thing, the name is adorable. Who wouldn't want a cookie named "Santa's Whiskers"? But more than that, they are delicious! And, because these are slice and bake cookies, they can be kept in the freezer or refrigerator until you need warm cookies. That, my friends, is a win, win, WIN situation!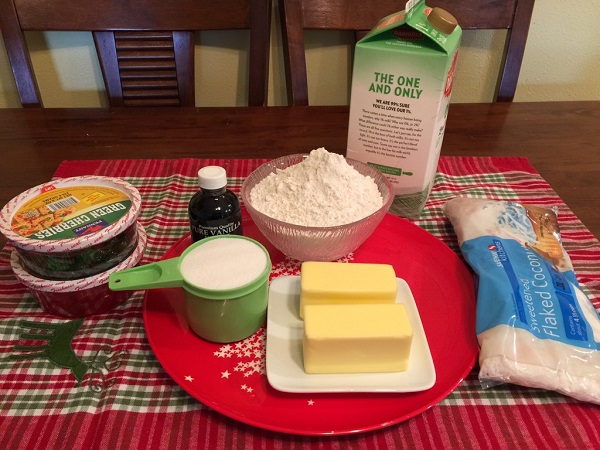 Santa's Whiskers
1 cup butter softened
1 cup granulated sugar
2 Tablespoons milk
1 teaspoon vanilla extract
2 ½ cups flour
¾ cup finely chopped red and green candied cherries *
½ cup chopped pecans
¾ cup flaked coconut (or enough to roll your dough in)
Cream the butter and sugar well. Add in the milk and vanilla. Stir in the flour, cherries and nuts (NOT the coconut). Form into 2 rolls, each approximately 2 inches in diameter and 8 inches long. Roll the logs in the coconut.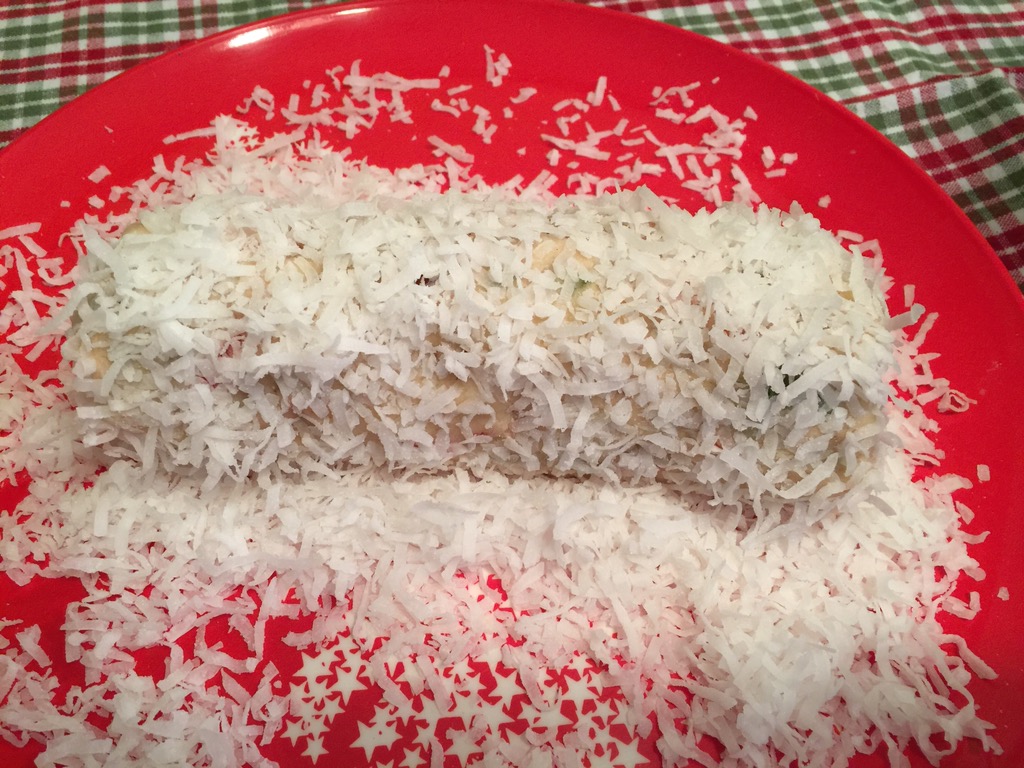 Wrap each one in waxed paper or plastic wrap and chill several hours or overnight.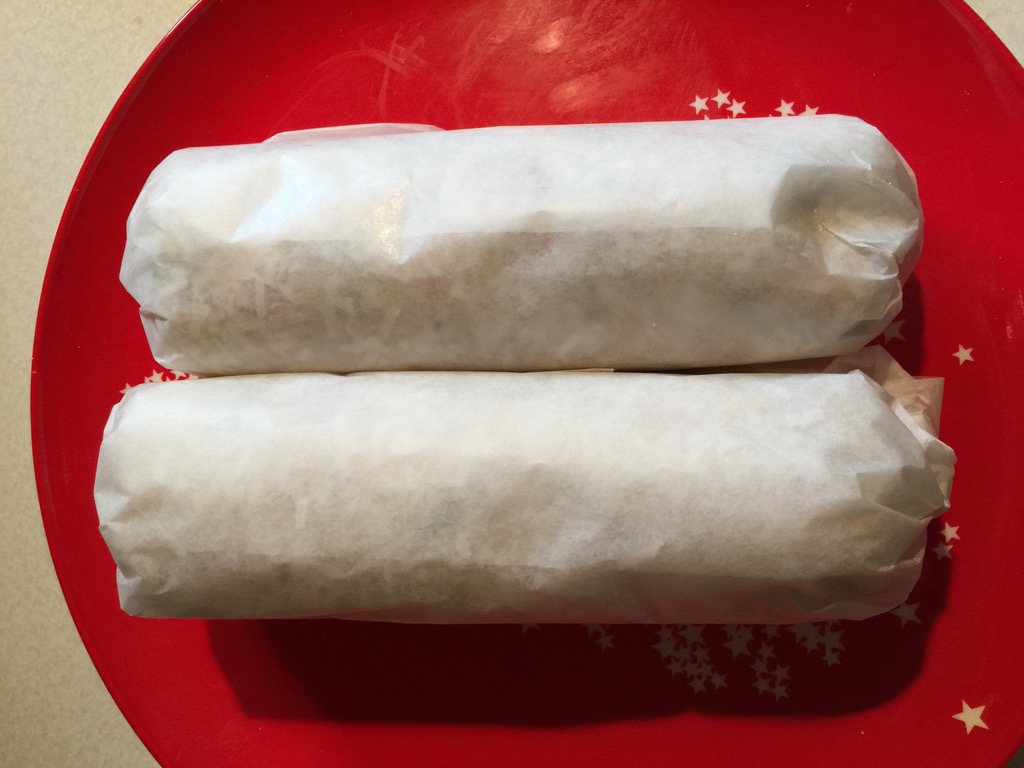 Slice the logs into ¼ inch slices.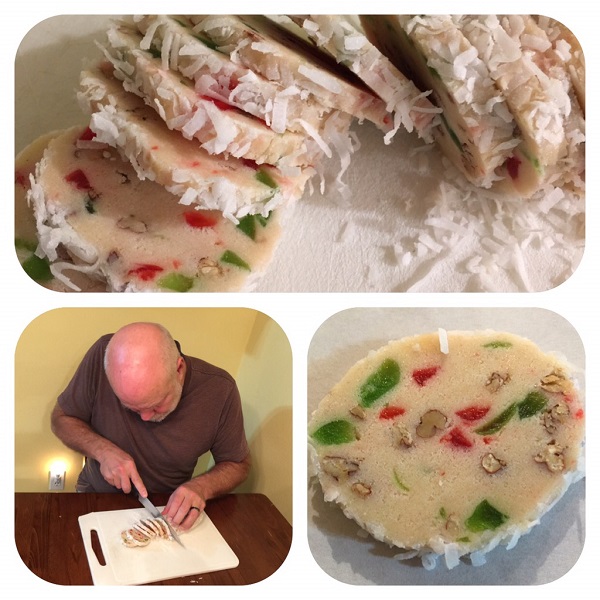 Bake in a 375 degree oven for 9-12 minutes or until light golden brown! As the cookies bake, the coconut around the edge browns, turning them into "whiskers".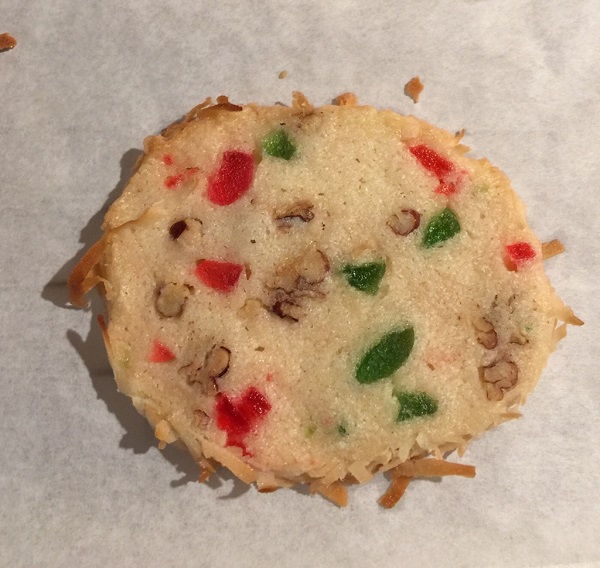 *Candied cherries are usually found in the produce department of the grocery store. You'll have to buy one container of red cherries and one of green and there will be leftovers. So, pop them in the freezer and use the leftover red ones to make a Valentine's version in February and the green ones to make a St Patty's Day version in March!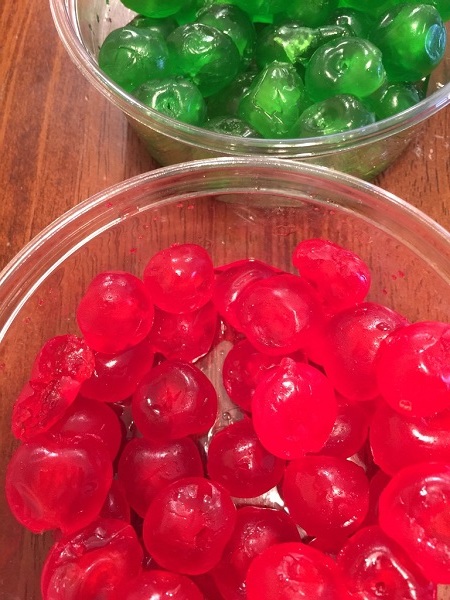 I hope you love these as much as my family does. Maybe they'll become a family tradition for you too!