It happens every February. We get a few sunny days and I immediately go into a full blown case of spring fever. I head outside to embrace the new season and am met with the brown, mushy remains of last year's garden. This can't be! I must hurry spring along.
So, I set my alarm for early the next morning, wake my sleepy husband, and practically push him into the car. I am just sure there will be hordes of people heading to the nursery too, trying to grab all the good plants before I get there.
I arrive, only to find the parking lot pretty much empty. But, I'm still sure that all the other plant-buyers are right behind me, and so I yell at my husband to "move it!" as I speed-walk to the front door.
Once inside, I grab a cardboard plant-holding box and head to the growing section. I swing the door open in excitement … and there before me sits a pitiful array of sad-looking pansies. Where are all the beautiful plants? Where is the variety? Where is spring?
I wander the aisles forlornly, carrying my little empty cardboard box while the employees eye me with that look that says, "It's still winter, lady!" Some take pity on me and gently lead me to the heated indoor plant area where normal people go to buy plants in WINTER.
But, here's the thing with houseplants: I kill them. I kill them all. I've even killed cactus plants which puts me in a league of my own. My husband once begged me to stop buying indoor plants because he "couldn't stand to watch the little things die". I water them too much. I don't water them enough. Or, I forget they even exist and they eventually dry up and turn to dust. And so, as I try to head into the only part of the store that's alive with green things, my husband is behind me saying, "Uh-uh, don't do it, turn around!"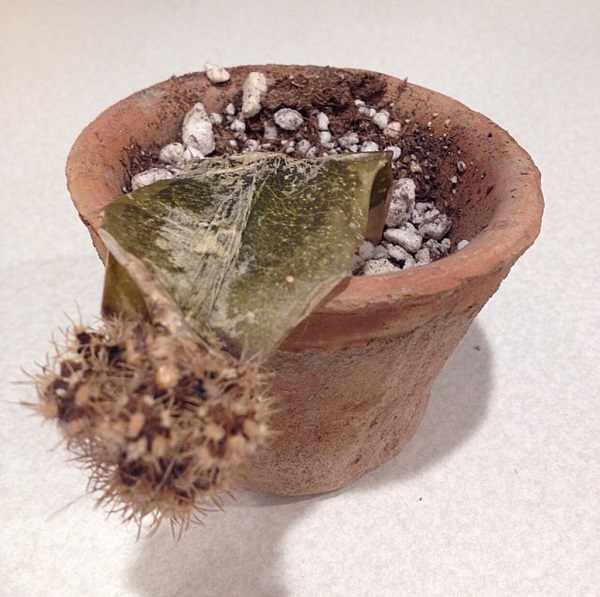 And so, I return my empty box and leave the store in a funk.
I remain crabby until I get my mail on the way home: SEED CATALOGS! PLANT CATALOGS! My mailbox is a colorful, delightful harbinger of spring! I dive into the books, devouring the vast array of plant choices and information contained inside. I am renewed again. Spring really is coming! And, no matter how quickly I order and how much I want my plants NOW, they will not arrive until the appropriate time for my seedlings to be planted. I am saved from my own impatience.
"To every thing there is a season, and a time to every purpose under the heaven:
A time to be born, and a time to die; a time to plant, and a time to pluck up that which is planted; …"
Ecclesiastes 3:1-2