So you're interested in gardening with your kids, but don't really know much about it yourself. You start looking for gardening tips online and run into terms like cloche, companion planting, lime, and pH testing.
Then you realize that there are things you were supposed to do last fall to prepare your soil for this spring, and you're ready to quit before you even begin. All you wanted was to grow a few carrots but instead you're feeling confused, overwhelmed, and ill-equipped.
Don't give up! It really doesn't have to be so complicated. I've got tips to keep you from being overwhelmed and make sure that gardening with your kids is a fun activity!
1. Decide what to plant based on what you like. This is about you and your kids. If you're just starting out, plant things that you're familiar with and excited about. Don't know what kohlrabi is? Don't plant it. Does your little one adore artichokes? Try to grow one. Even if it's not recommended in your area, it's still fun to try.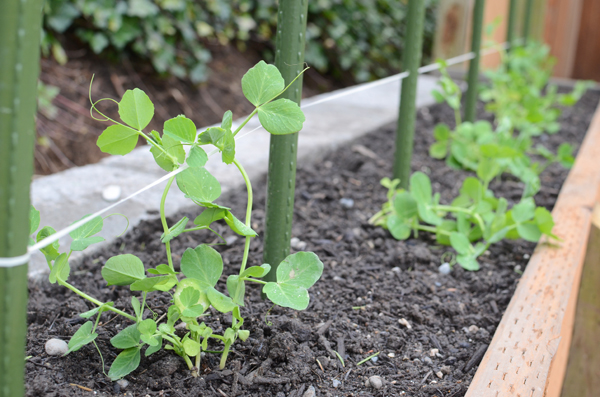 2. Start small. When you're choosing your veggies, don't go overboard. Pick a few things. Don't try twelve varieties all at once. You can always add more things next year! It's better to learn the basics and grow a few things well than take on too much and get frustrated or overwhelmed.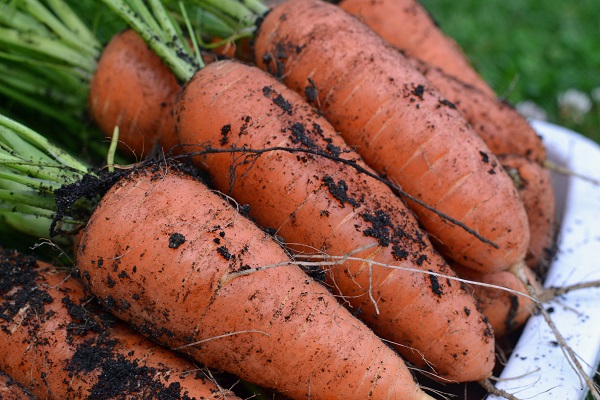 3. Start from seeds. While sometimes it's easier to use vegetable starts, when you're gardening with kids it's so much fun to start from seeds. It's so exciting to see the sprouts poking through, and in those early stages the plants grow so fast you can practically see them grow before your eyes. Plus, kids will learn a lot more about the growing process if they watch it from the very beginning.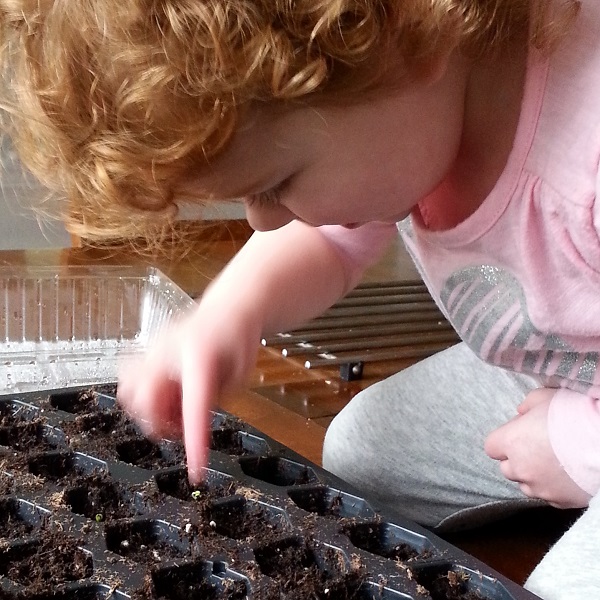 4. Use containers. If you're just starting, you don't have to go crazy the first year. If you have some success and you decide gardening is for you, then next year you can commit a corner of your yard for a garden bed. This first year, just use whatever you have for containers – almost anything can be used as a container to grow veggies, even old cloth grocery store bags. As far as prepping your soil, stop worrying about it – just get a garden mix of soil from the hardware store.
(Potatoes are super fun to grow in a container – get instructions here!)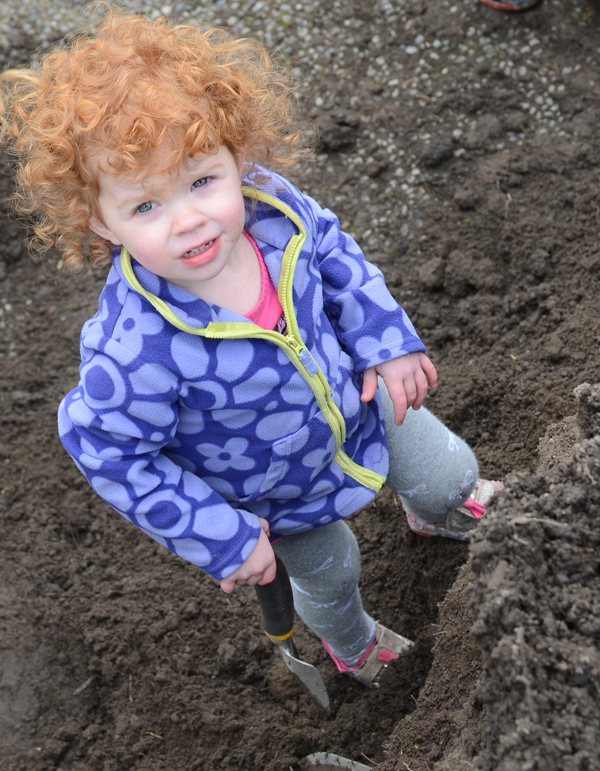 5. Learn when to plant. I'm all for advocating grace and ease, but your end goal is to get edible food. For that reason, it's important to know what windows are best for planting in your area – and this will be different everywhere! Do a quick internet search for "planting calendar" for your area or enter your zip code into the Farmer's Almanac website for a local guide. Note: No two "planting calendars" are going to agree 100% on everything. Don't let this confuse or discourage you. Just pick one calendar to follow and go with it; don't overthink it.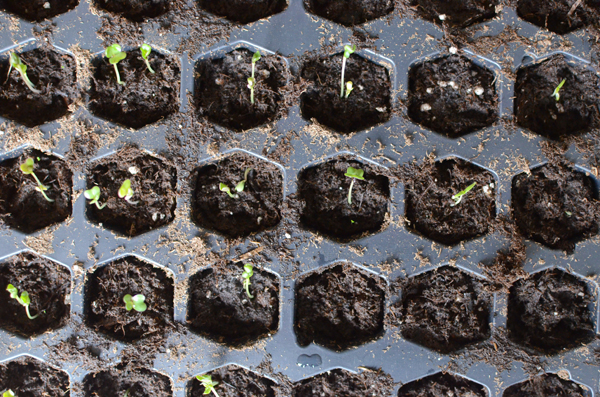 6. Let your kids be kids. Sometimes kids might pull a plant when they think they're pulling a weed. They'll harvest a green tomato. You can bet they'll make a mess when dirt is involved. Embrace it all. Kids learn best (and have the most fun) when they're free to be kids.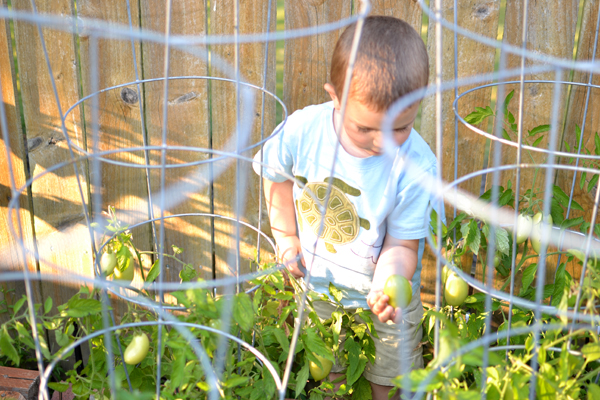 I have a sneaky suspicion that one square-foot section of my garden was planted with approximately 1000 scallions by my 3-year-old. We'll find out soon enough if that's the case. And if it was, who cares? She was so proud that she planted vegetables and is excited to see what happens next.
Isn't that the whole point, anyway? I think so.
7. Aim for fun! Gardening with your kids is supposed to be fun, not stressful. If you love crafting and DIY, make a cascading pot planter or fancy garden labels. If that's not your thing, use a sharpie and a piece of scrap wood. Do what works for you.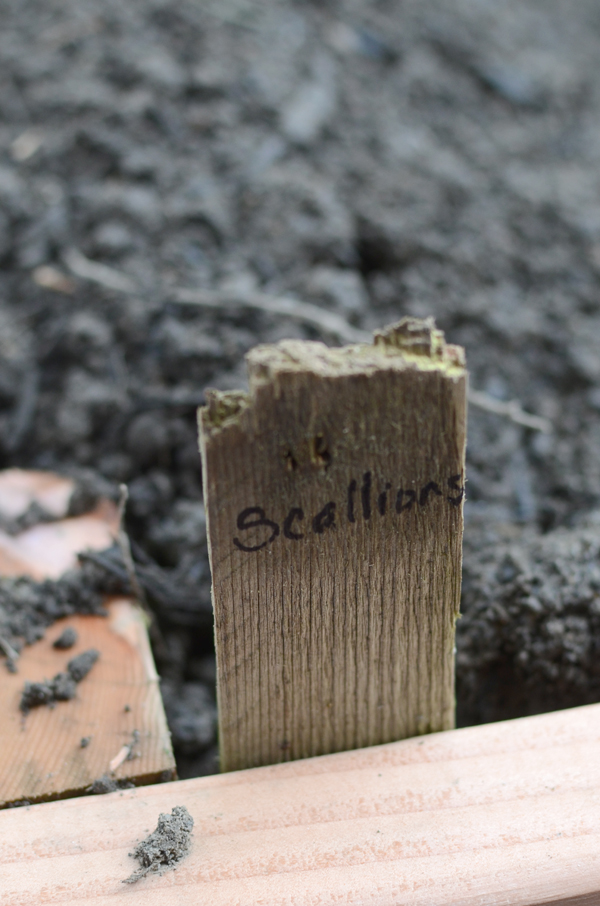 8. Learn about issues as they arise. I've found one of the biggest deterrents to gardening is feeling overwhelmed with the sheer volume of information out there. But gardening is kind of like parenting – you don't really dig in to the nuts-and-bolts of all issues (sleep, disease, behavior problems) until they specifically impact you. Do the same with your gardening. If you run into a problem, research it and adjust. But don't try to become an expert on everything before you give yourself permission to jump in.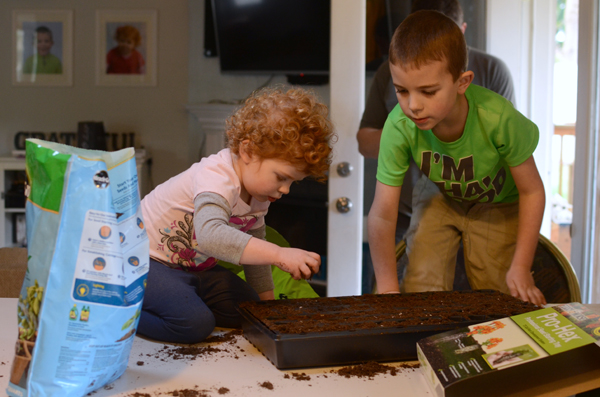 One year some of our tomatoes were afflicted with blossom rot. So, I made adjustments the following year. Another year our zucchini plants mildewed. We adjusted our watering schedule accordingly. Last year, our zucchinis refused to pollinate because it was too hot. We did it ourselves with a q-tip. Every year we add a little more knowledge to our repertoire, but had we tried to figure all this out the first year it would have been a deterrent – why bother even starting if all these things might go wrong?
9. Give your kids responsibility. Have them be part of the whole process – preparing the soil, planting, watering, weeding, harvesting…let them see the care necessary to nurture and grow real food! Let nothing be off limits.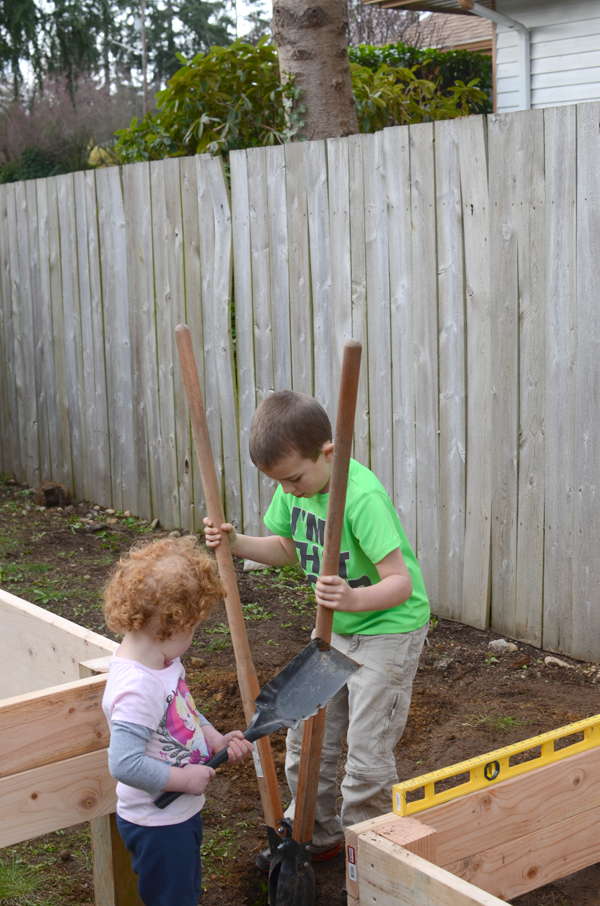 10. Cook with your kids. They've been involved in the process so far, so don't stop now! Have your kids help you prepare and cook your harvest. Watch your kids be a whole lot more excited about eating their vegetables!!!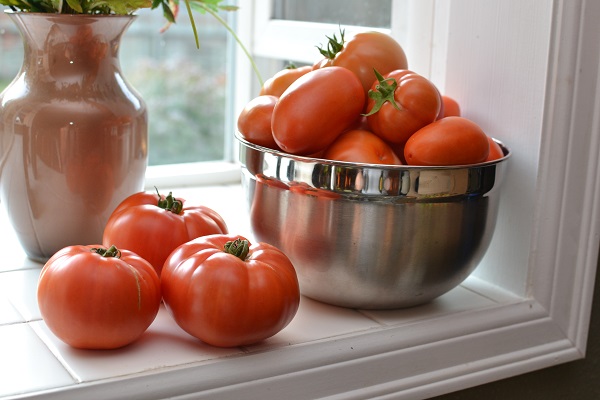 Don't be discouraged or overwhelmed. Gardening with your kids is super fun and super rewarding. Just give yourself permission to start small – and every year your knowledge, your confidence, and your garden will grow!