Summer and Popsicles go hand-in-hand, don't they? Here's a little history on one of our favorite summertime treats.
In 1905, an eleven year old boy named Frank Epperson left his cup of powdered soda and water (with a stirring stick still in it) on his porch. Overnight, it froze. And, just like that, Popsicles were born.
Frank patented and introduced his creation to the public in 1923 and they were an instant hit. Although he wanted to name them "Epsicles" his kids convinced him to call them "Pop's 'sicles".
Shortly after their introduction (during the great depression) the two stick version was born. They were made so that two people could share a Popsicle for the price of a single. These were sold until 1986, when mothers everywhere convinced the company to make single stick popsicles instead (the doubles were a mess to eat!).
Now, over two billion Popsicles are sold each year (with cherry still being the most popular flavor).
"Popsicles" are experiencing a revival and stands are cropping up in cities all across the US selling exotic flavors like avocado, mango chili and pina colada.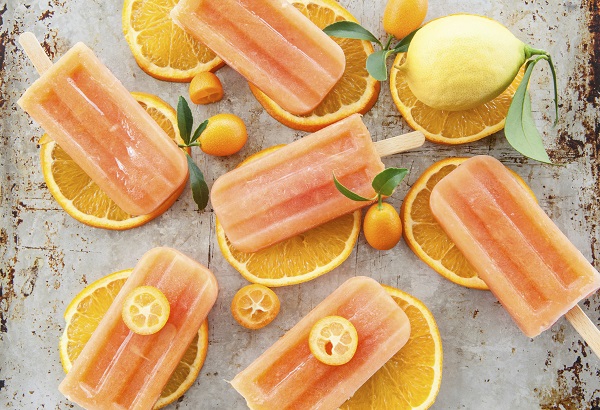 Whatever your favorite flavor is, here are some fun and easy recipes for you to try:
PEANUT BUTTER + CHOCOLATE – Mix: ¼ cup peanut butter, 2 cups of milk, and a 4 ½ ounce instant chocolate pudding mix. Freeze in your favorite Popsicle molds.
PEACHES & CREAM– Blend: a 29 ounce can of peaches (in syrup), 1 cup plain yogurt and 2 teaspoons of lemon juice in a blender. Freeze in molds.
ORANGE/BANANA – Blend: 1 ¼ cup orange juice and 1 banana. Freeze in molds until firm.
CREAMSICLE – Mix well: 1 cup orange juice, 1 cup heavy cream (or coconut milk) and ¼ tsp orange extract. Freeze in molds.
STRAWBERRY-BANANA – Blend in blender: 1 banana (sliced and frozen), 12 strawberries and ½ cup pineapple or orange juice. Freeze in molds.
CREAMY HAZELNUT – Mix: 1 cup milk, 1 cup cool whip and ¼ cup Nutella. Freeze and enjoy!
And, here's one for moms everywhere!
COFFEE DREAMSICLE– Mix: 2 cups brewed coffee and ½ cup flavored creamer. Add mini choc chips if desired. Freeze until firm and hide them from the kids!
Homemade "Popsicles" can be as simple as pouring juice or soda into molds and freezing. Or, why not get fancy and add: Gummi bears, fruit chunks, cake sprinkles, cookie crumbs or chocolate pieces.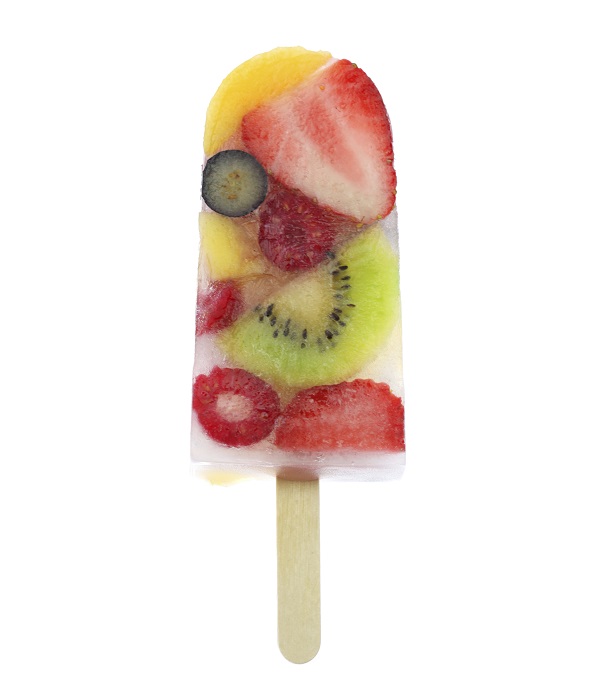 Whether plain or fancy, nothing beats a frozen treat on a stick on a hot summer day. And, we have an eleven year old boy to thank for that!
Pin all these delicious recipes, so you can try a new one every week all summer long!