In the late 70's, the movie "Attack of the Killer Tomatoes" was released. It was a parody of low budget horror movies. I never saw it, but I thought the title was hilarious.
Well, I could name my garden: "Attack of the Killer Zucchini".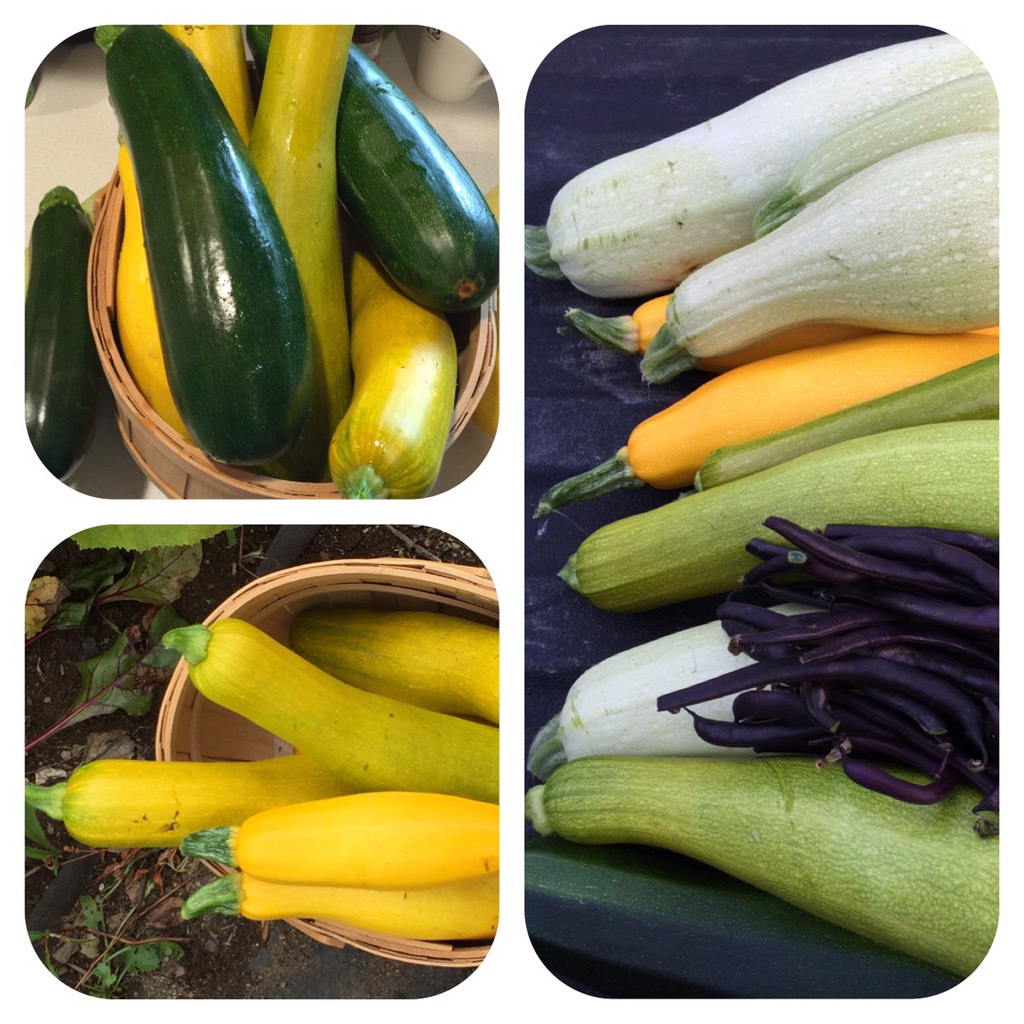 Seriously, they're really like weeds, aren't they? And, every year I vow to pick each one while it is still young and tender. And, every year some of them hide out under leaves and grow to be the size of baseball bats before I find them.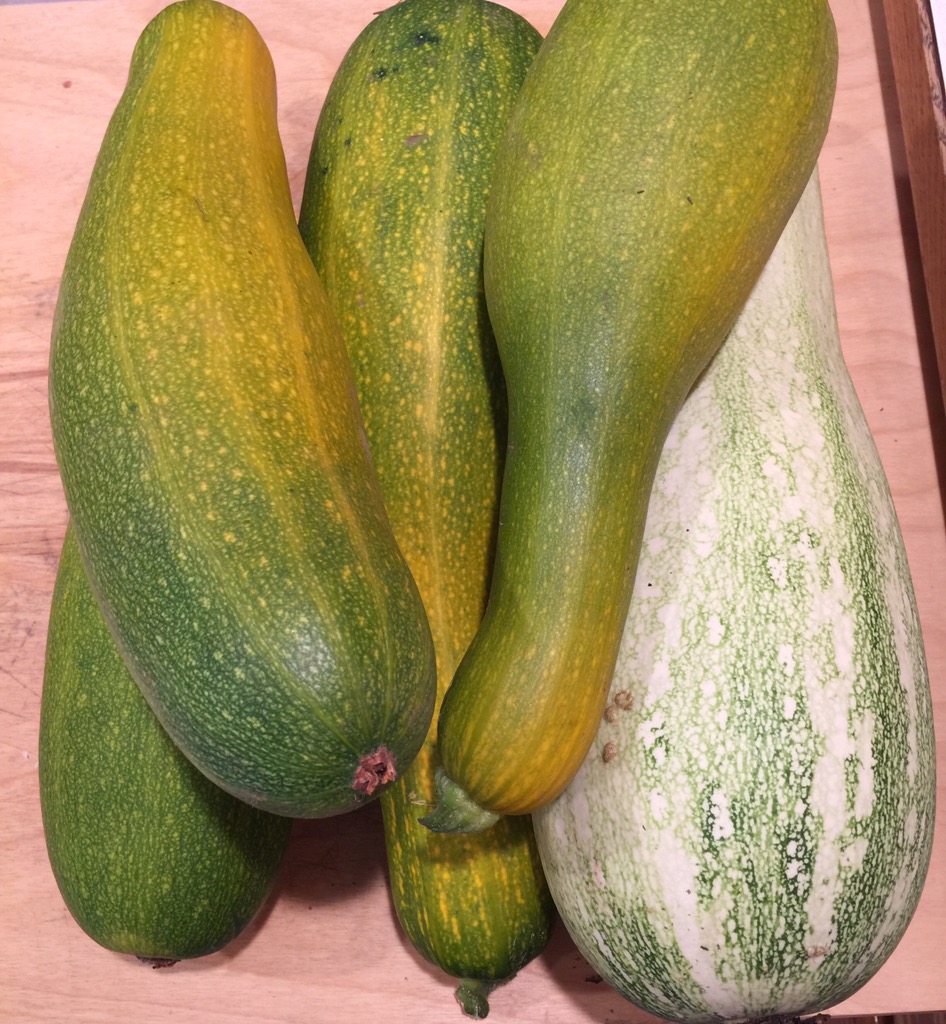 I told the neighbor man that I was going to start dropping them over the fence into his yard, but then he said that his wife was having the same issue and he would just throw double the zucchinis back!
Pinterest is a valuable tool in the disposal of these prolific veggies. Simply type "zucchini" in the search bar and the most amazingly creative recipes pop up.
I have made: zucchini crust pizza, casseroles, and every kind of zucchini bread imaginable. I have added it to spaghetti sauce, muffins, omelets and stir fries. I have shredded and diced it and put it into bags to freeze for when I crave it later (though I can't imagine that happening right now!). And, still I have enough bat-sized zucchini left to supply a little league team.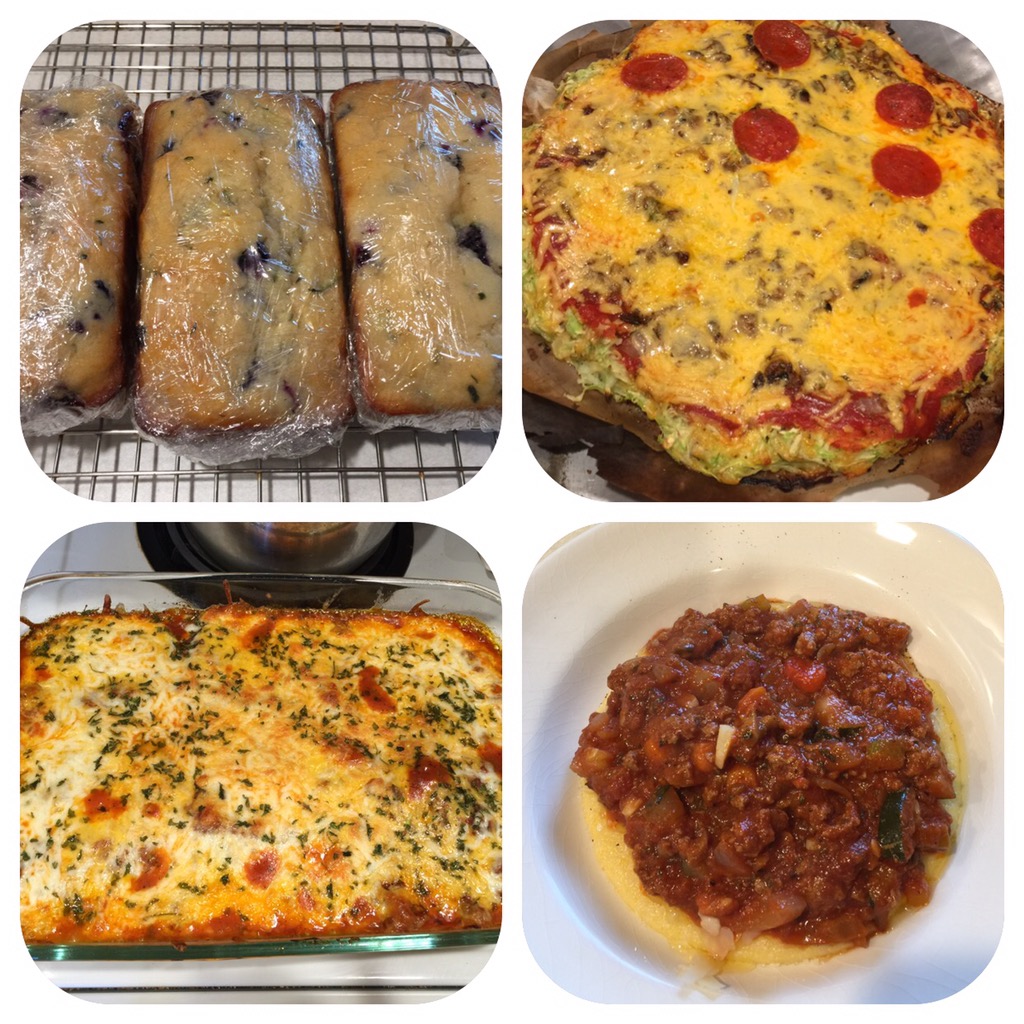 And, then I remembered a recipe I used to make when my kids were little for the yummiest zucchini cake. I found a recipe in an ancient cookbook for prune cake and I tweaked it (don't worry, the prunes are gone!). It is now an easy one-bowl zucchini cake recipe that's delicious and incredibly versatile.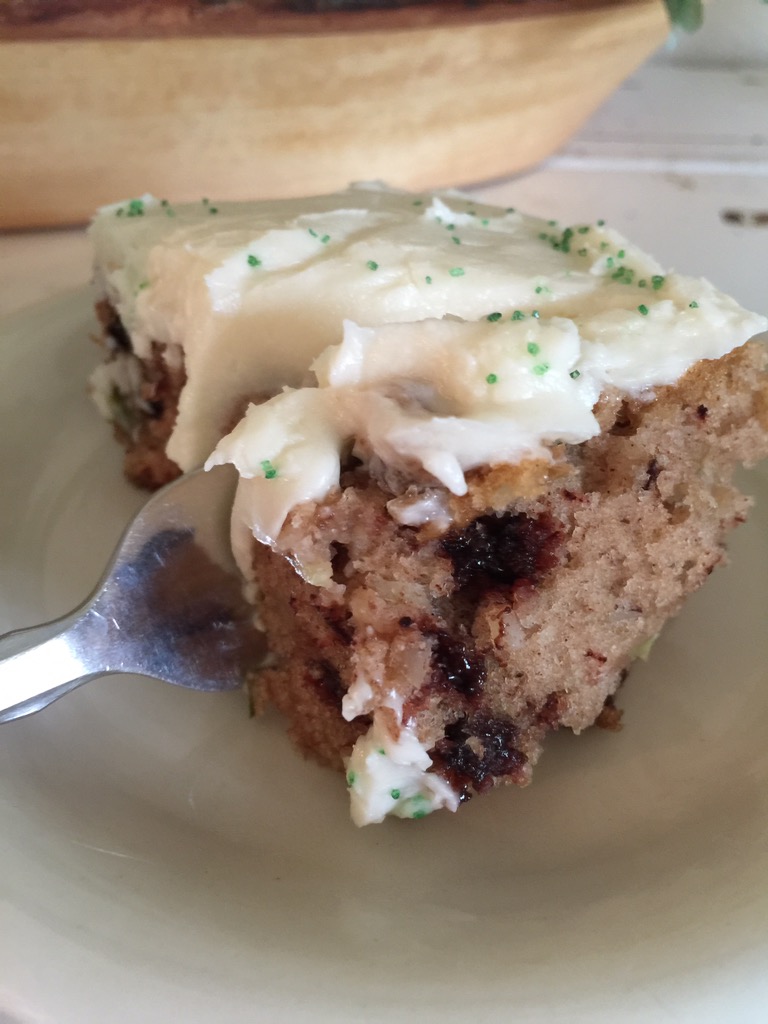 Zucchini Cake:
2 cups finely chopped zucchini

1/3 cup boiling water

2 cups flour

1 ¼ cup sugar

1 ¼ teaspoons baking soda

½ teaspoon salt

½ teaspoon cinnamon

½ cup oil (vegetable, canola or melted and cooled coconut oil)

3 eggs

1 teaspoon vanilla

1 cup chopped nuts (or raisins, or chocolate chips, or combine all three to make 1 cup!)
Heat oven to 350 degrees. Grease and flour a 13' X 9" pan. Put all the ingredients (in the order listed) into a mixing bowl and beat on low speed until blended. Raise the speed to medium and beat for a minute more. Pour the batter into the prepared pan and bake for 40-50 minutes (or until a toothpick comes out clean). Let cool.
Frost, if desired (and, why wouldn't you desire?! Come on!).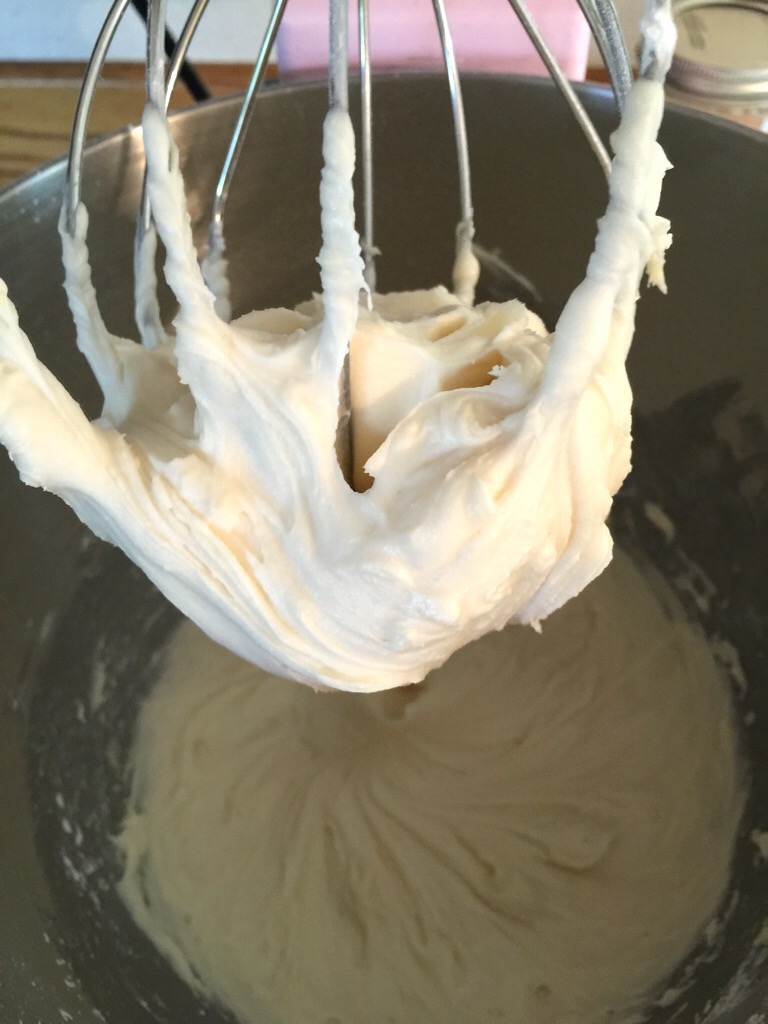 Frosting:
3 ounces softened cream cheese (or cut an 8 ounce block in half – no need to be precise)

1 cube of softened butter (1/2 cup)

4 cups of powdered sugar

1 teaspoon of vanilla

3

tablespoons of maple syrup or milk
Beat the cream cheese and butter together. On low speed, add a cup of powdered sugar and then a tablespoon of maple syrup or milk. Repeat until you've put in the four cups of powdered sugar. Spread on cooled cake. Sprinkle with more nuts or sprinkles. Sprinkles make everything better.
I guarantee that after a bite of this cake, you won't even remember that you were ever sick of zucchini!