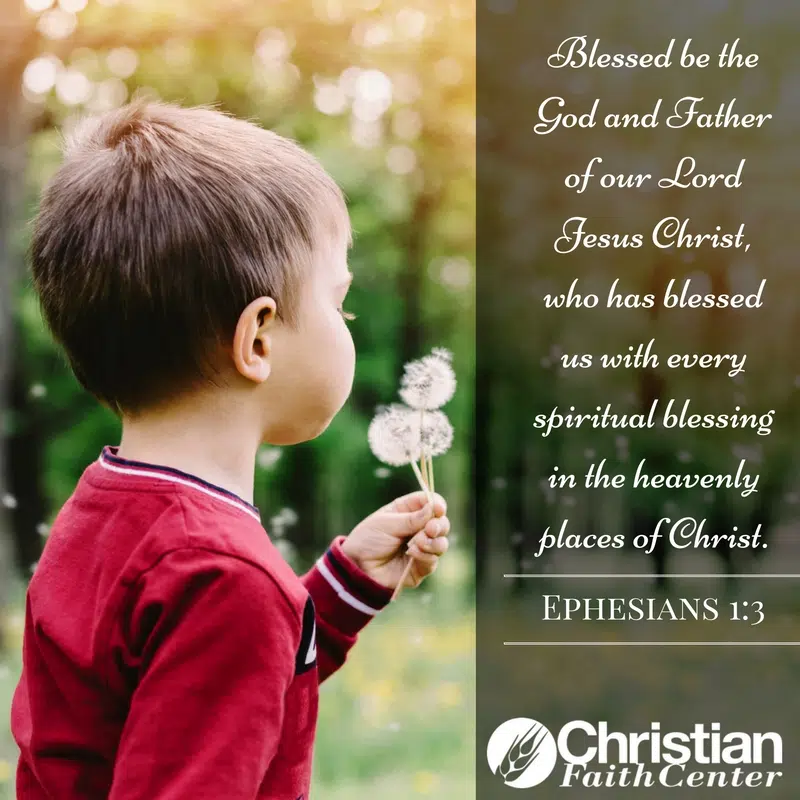 Blessed be the God and Father of our Lord Jesus
Christ, who has blessed us with every spiritual blessing
in the heavenly places in Christ.
Ephesians 1:3
This scripture brings such hope to us because of those three
little words "has blessed us." Notice it does not say "will
bless us." We don't need to plead with God to do something
else for us. We don't need to perform perfectly hoping to
bend God's will to bless us…He already has blessed us!
And not with just a few meager blessings, but with every
spiritual blessing that can be offered from heaven!
The reason this can infuse you with intense hope is
because right now YOU possess every ability you need to
be the YOU God has called you to be. You don't have to
wait on God to do anything else…He's done it! God's part
is finished, and now it's up to you to learn to receive and to
walk in what He's already done for you.
Here's an example: If a marriage is rocky, there is nothing
from the outside that can be added to make that relationship
good. There is no pill, no potion, no external ingredient to
save the marriage. When two people make a
decision to walk together in love, patience, acceptance, and
forgiveness the relationship will change. Nothing needs to
be added to the marriage, it is just husband and wife drawing
from within the strength that was already there to make
the relationship strong and healthy.
And, so it is with YOU. God has already put within you
everything you need to live a fulfilled and blessed life. You
don't need anything added to you. You don't have to wait
for God to move. YOU are good to go…TODAY. You simply
need to draw near to God, learn to live by His strength,
and learn to believe and receive all that He wants to bless
you with!
BELIEVE IT
Meditate today on the fact that the life of Jesus, living on
the inside of you is filled with all the strength, hope, faith,
and spiritual blessing that you will ever need.
SAY IT
Father, I believe You chose me before the creation of the
world, and have accepted me just as I am TODAY. I believe
that through Jesus and His life that lives in me, You have
already blessed me with all You have to offer. Thank You
so much!
READ IT
As His divine power has given to us all things that pertain
to life and godliness, through the knowledge of Him
who called us by glory and virtue, by which have been given
to us exceedingly great and precious promises, that through
these you may be partakers of the divine nature, having
escaped the corruption that is in the world through lust. 2
Peter 1:3-4
He who did not spare His own Son, but delivered Him
up for us all, how shall He not with Him also freely give us
all things? Romans 8:32
The Lord is my shepherd; I shall not want. Psalm 23:1