I have fond memories of playing board games with my family on Christmas Day. We'd usually get one or two under the tree in the morning, and spend the afternoon around the dining room table trying to figure out the rules and best each other.
If you're still trying to figure out last-minute Christmas gifts, consider giving a board or card game. They're great fun for the kids (and adults) and provide hours of family togetherness. We've rounded up ten great options you may not have heard of!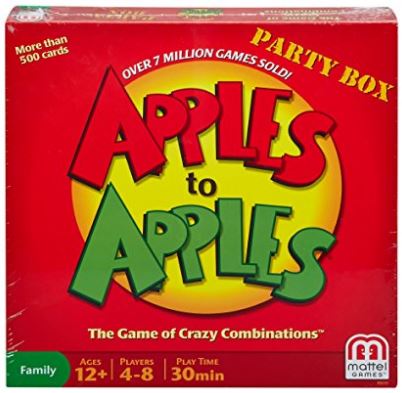 Apples to Apples – ages 12+ (Junior version for ages 9+); 4-8 players The family-friendly card game that's won numerous awards, Apples to Apples creates lots of laughter and party-time joy! Apples to Apples challenges you to think on your feet, get a little silly, and find out how your friends and family think. You'll be surprised time and again!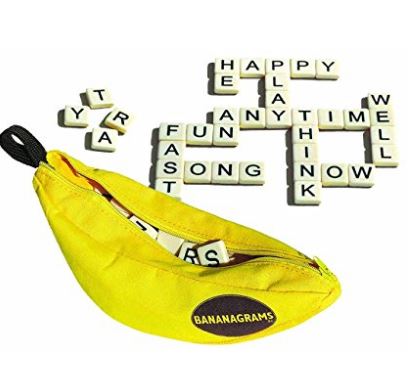 Bananagrams – ages 7+ ("my first" version available for ages 4+); 1-8 players The award-winning word game that needs no pencil, paper, or board. Fast and fun. Players race against each other to build crossword grids and use all their letter tiles first. Great for travel.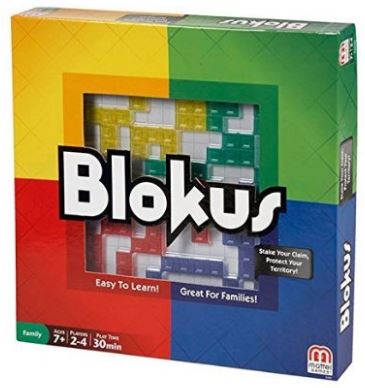 Blokus – ages 5+; 2-4 players Simple to learn, with endless play possibilities, Blokus starts each player with 21 pieces of different shapes and sizes. Your job is to play all your pieces first – or be the one with the fewest squares left. Can you block your opponents and expand your territory?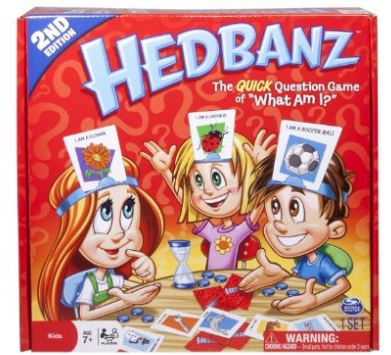 Hedbanz – ages 6+; 2-6 players A fun, fast-paced, and simple question game that everyone can enjoy. You'll draw an identity card for an animal, food, or common object but with one catch – everyone but you will see the card, displayed by the headband on your forehead. The goal is to deduce who or what you are by asking the players questions before the clock runs out.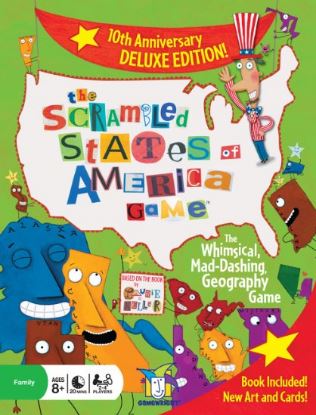 Scrambled States of America – ages 8+; 2-4 players Whoever said that learning about U.S. geography had to be boring??? This game provides a fun way to enrich basic knowledge of U.S. geography. Players learn the names, capitals, nicknames, shapes and positions of the states through a myriad of visual teasers, language riddles and geography challenges. After playing, you'll see that there's more to the 50 States than meets the eye!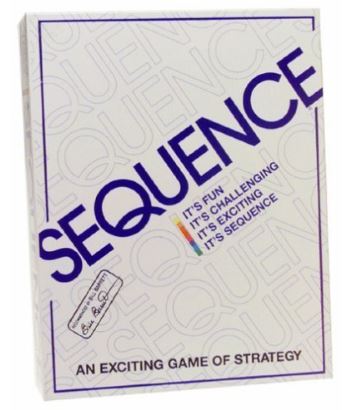 Sequence – ages 7+ (kids version available for ages 4-7); 2+ players Play a card from your hand, place a chip on a corresponding space on the game board when you have five in a row, it's a Sequence. Learn to block your opponents – remove their chips. With a little strategy and luck, you'll be a winner. With touches of canasta, rummy, and poker, this game could easily become a Friday-night favorite.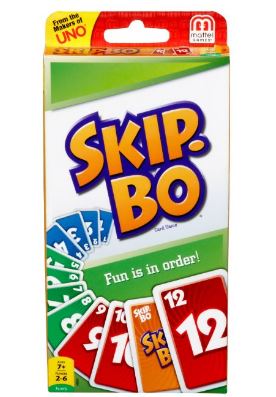 Skip-Bo – ages 7+; 2-6 players Players use skill and strategy to create stacks of sequentially numbered, ascending cards (2,3,4…) until they have no more left to play. Once everyone is dealt their own personal stockpile of cards, play begins by drawing from a central pile and building up to four "build" piles. The Skip-Bo "wild" cards break up static situations and may be played as any number. Use these cards wisely, for they can really help you beat your opponents!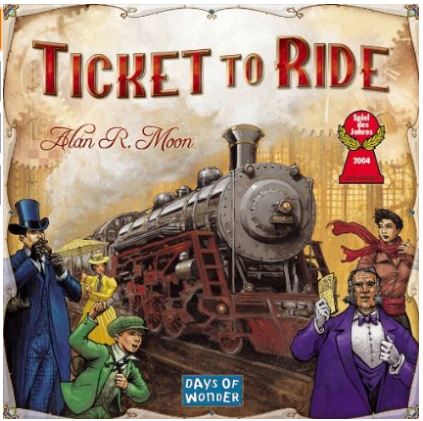 Ticket to Ride – ages 8+; 2-5 players The objective of this train board game is to see who can travel by rail to the most cities in North America in just seven days. There are 225 colored train cars and players have to collect cards that allow them to use the different railway routes connecting the cities across the USA.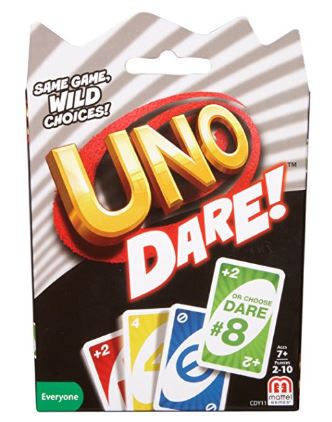 Uno Dare – ages 7+; 2-10 players The familiar fun race to yell 'UNO!' comes with wild, new choices! While playing the color and numbers matching game, you're faced with a decision: draw extra cards or take a dare! Dare cards come in 3 categories: Family, Show-Off and Daredevil, with 16 dares on each card. You may end up talking like a pirate until your next turn, or standing on one foot, or even showing your best dance moves! There is even a blank card to make up your own dares! What will you risk – drawing more cards or doing something wild?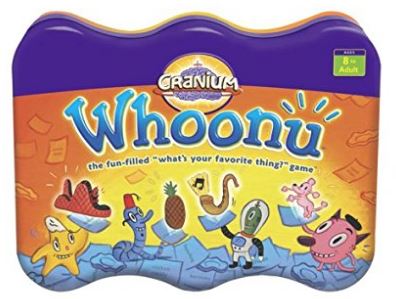 Whoonu – ages 8+; 3-6 players Everyone has unforgettable fun guessing each other's favorite things. Your best friend likes poodles more than parrots? Your older brother likes bubble gum more than burgers? Everyone in the family will have a blast uncovering fun surprises about one another while playing Whoonu. It's easy to learn and quick to play, so it's the perfect game for any occasion. And best of all, it's just as fun to play with people you've known for five minutes as with people you've known forever!
What are some of your favorite family board and card games?