In late January, my family and I decided to take our first vacation together to Disney World. The trip was considerably cheaper during this time of year and it was the last time we could get our toddler in for free. So we bit the bullet and went for the trip.
I'll be brief, but if you've ever traveled any amount of distance with a toddler you know—it's horrible! Toddlers are little creatures of habit. If they are not in their environment, be prepared for chaos.
The first day I felt like the kid with me wasn't even my daughter. The emotions of being tired, excited and overwhelmed didn't mix well. She was screaming at us every 5 minutes, which is something she just doesn't do. If she wasn't screaming, she was crying. Nothing made her happy and yet there we were, at the Happiest Place on Earth.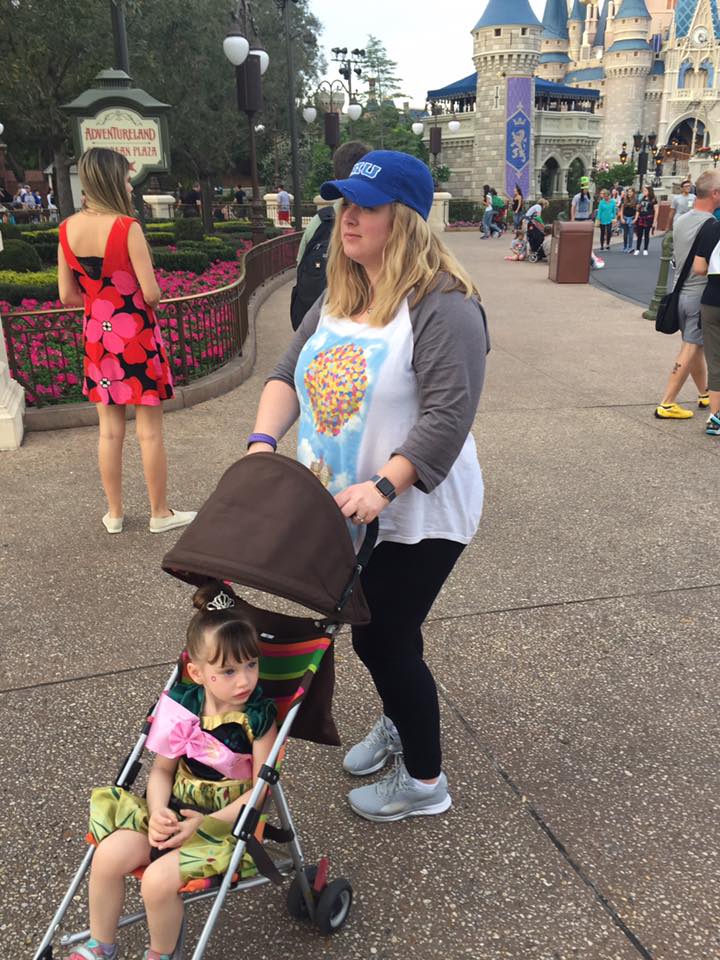 While the next few days of our trip progressively got better, it wasn't exactly the trip I had hoped it would be. I was emotionally and physically exhausted, and by the end of it, all I wanted was to go home. Nevertheless, good or bad, we spent over $2,000 on the trip and I was going to post pictures that would make anyone feel jealous on social media. I had to get the most out of my money somehow, even if it wasn't the most accurate depiction of our trip.
When we got back, I had several friends ask how the trip was. Being a pretty open book, I told them the truth – it was less than magical. Every single one of them replied, "It didn't look that way on Facebook." Which left me to reply, "Yeah, that's Facebook. Nothing's real on social media."
That statement really made me think. How many of our family moments are contrived? I've found myself in the past looking through friend's newsfeeds, wishing I had the family memories they have. Working full-time, I often envy stay-at-home moms who get to really spend quality time with their children. But how much of what we see is really real? Unfortunately, many of my own posts look a lot more exciting than they actually are.
Then there are those moms that are the exact opposite. I've seen several posts of moms being real and it goes viral! There's the video of the mom hiding in the pantry from her kids and the one of the mom showing what you really look like after giving birth in the hospital.
I commend these moms for being raw and real. It's what life truly looks like – and it's beautiful. It even inspired me to make my own series of mom life videos the other night while trying to sneak a snack. It was that time of the month for me and I was really craving chocolate gelato. I did not want to share it or hear anything about eating before dinner, so I sat in the car and enjoyed every drop before greeting my family after a long day of work.
That's real – even if it isn't glamorous. I'm sure a few people even chuckled if they've ever been in the same scenario.
I don't know about you, but I'm going to start being a little more real on Facebook and beyond. This is the kind of thing that actually encourages and uplifts others, not the fake stuff. If we can use social media to connect with one another, to laugh and cry together, then we can find the benefits of it.