Have you heard of Imperfect Produce? It's a weekly produce subscription box that saves you money, supports local farmers, and helps protect the environment.
The premise is simple – Imperfect Produce buys fruits and veggies from farmers that are rejected by traditional retailers, so they would typically go to waste. There's nothing really wrong with the produce they buy. It just doesn't fit the "perfect" mold that you'd expect to see in the grocery store. Produce from Imperfect Produce is not bruised, damaged, or over-ripe. It simply has cosmetic blemishes like skin markings, irregular coloring, an untraditional shape, or a smaller-than-average size.

Up to 20% of produce never leaves the farm because its appearance is a little "off." But Imperfect Produce knows that it's what's inside that matters, so they buy this produce from farmers, allowing farmers to get compensated for otherwise lost revenue and allowing you and I to purchase it at discounted prices and have it delivered straight to our doors.
---
This post is not sponsored by Imperfect Produce, but Kristina does receive a referral credit from the company for every new subscription made through a link in this post. If you order through these links you will get a $10 first-time-customer discount, and Kristina will also receive a referral credit.
---
I loathe food waste, and I love saving money. So to do both at the same time seemed like a dream. Plus I got a $10 referral discount from a friend, so it seemed risk-free to try Imperfect Produce.
I ordered the large box because we eat a lot of produce in our house. But I opted to customize it and select my produce instead of just accepting what's in the box as-is. I loved this option, since picking exactly what I want will further minimize waste. It was super easy to do, and I got exactly what I ordered. What's even better is that the website tells you why the produce you're choosing has been deemed "imperfect." (Hint: Sometimes there isn't even anything wrong with it. Sometimes there's just a surplus.)
I was so excited to get my box, and when it arrived I wasn't disappointed. It was honestly hard to tell what was "imperfect" about it. Nothing looked overripe or past the point of eating. Some things were a little small (as expected), or had markings on the skin which had no effect on the overall quality.
I even got name-brand stuff.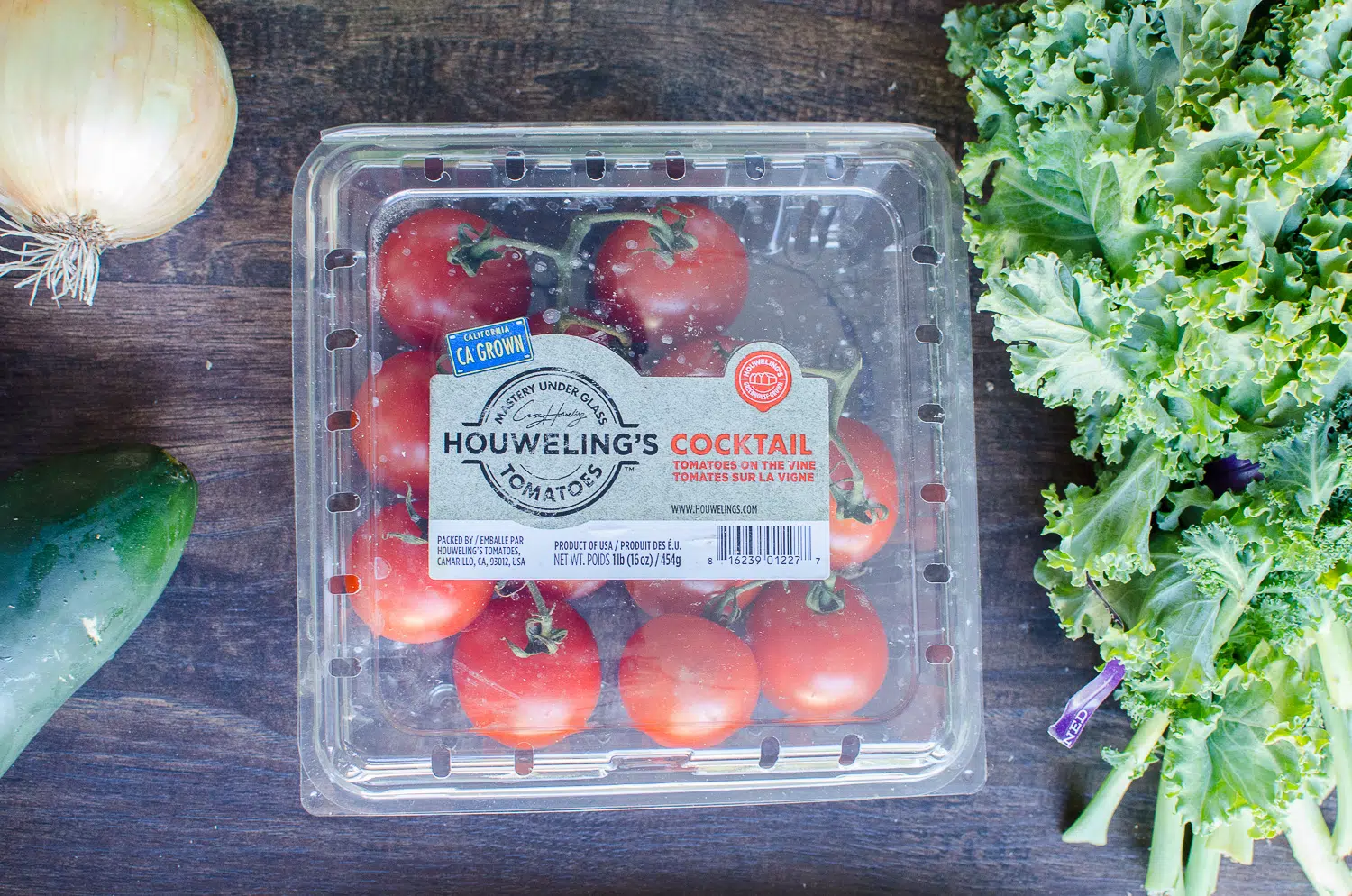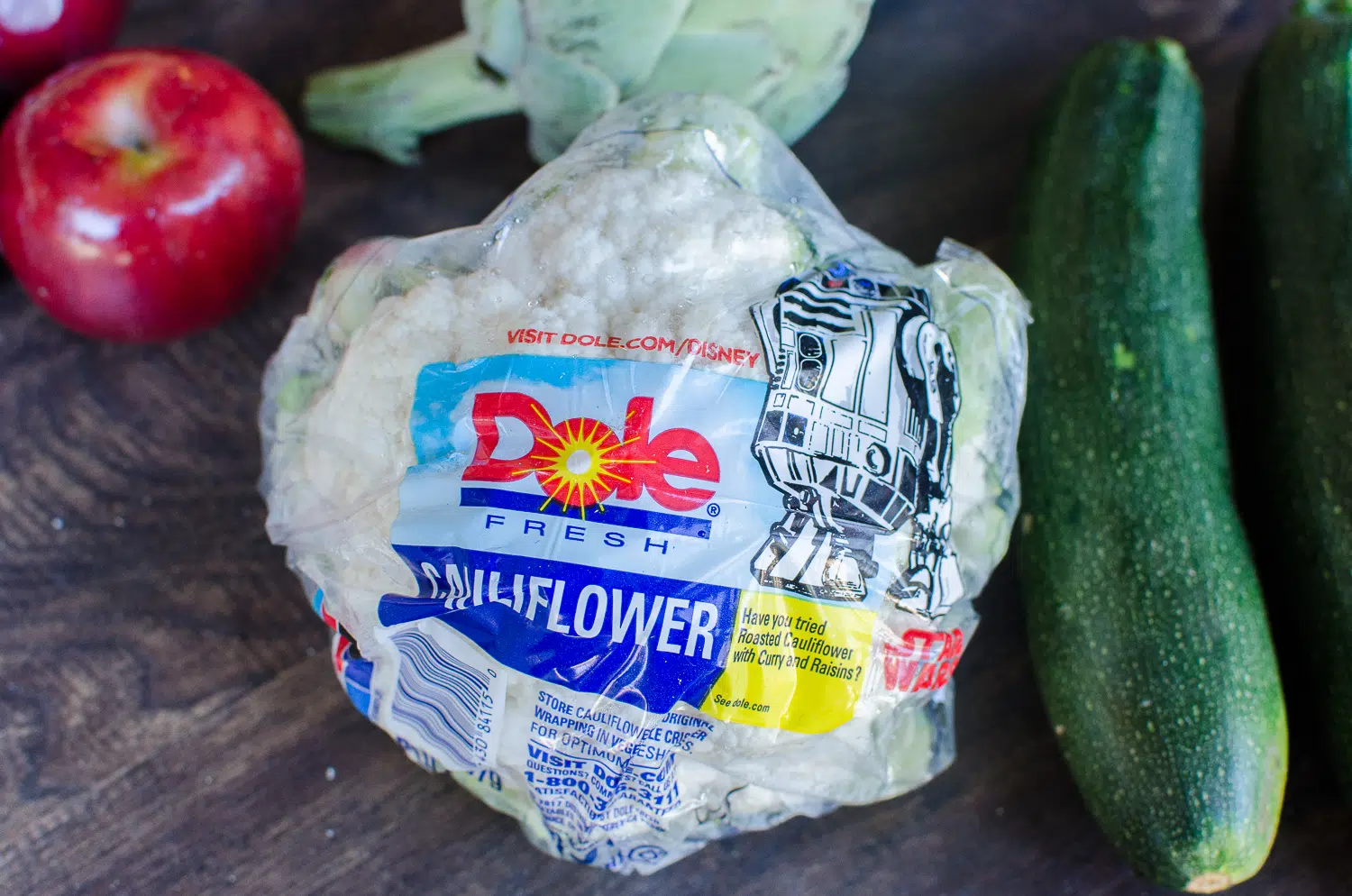 And of course I did the math. Imperfect Produce claims to save you 30-50% over your regular produce costs. The day I received my box, I price-compared each and every item to my regular grocery store. I saved 33% over what I would have paid – and that even takes into account the delivery fee that is added to your order.
Can I be honest and say that I really didn't expect that to be the case?

I've been pleasantly surprised by my experience with Imperfect Produce, and if you're interested in trying it yourself it's virtually risk-free with $10 off your first order. You can stop your subscription at any time, and if you're not satisfied with your produce they're very open to you contacting them – after all, they're dedicated to reducing food waste, and if you won't eat what you've received, they're not meeting their mission.
After trying Imperfect Produce, here are some things I've learned:
It really does save money. I've done the math in comparison to my regular grocery store, and it really does save money.
Your savings will be higher based on the volume you order. There is a flat weekly delivery charge, so it makes sense that the more produce you order, the higher your incremental savings will be.
If you want to customize your order, be aware of the customization window. At least for my delivery area, the window of time in which you can customize your order is quite small (about 36 hours). If customization is important to you, set a reminder on your personal calendar so you don't miss it.
Imperfect Produce tells you exactly why the produce you're choosing is "imperfect." If you're customizing your box, you can see the reason for the reduced price prior to purchasing, whether it's due to an irregular shape, blemished skin, or surplus crop.
Organic produce is available. You can order an organic box if you'd like. Otherwise, you can customize your conventional box and swap out some items for organic if you prefer organic produce.
Fruit is not over-ripe. Even though Imperfect Produce said that the produce was perfectly fine, I expected it to be a tad on the over-ripe side. What I found was that fruit (in particular) tended to need a few days on the counter to ripen – which I much prefer over past-their-prime fruits any day!
You need to be flexible. Because items are based on availability, it's important to be flexible. Not every item will be available every week.
It beats a CSA or other produce delivery options. With most other produce boxes, you can't customize them at all, or are limited to swapping out just a few things. This means you can get produce that you may not be familiar with, or that you don't like. These boxes are 100% customizable (if you choose) so you only get what you want. No wasted money – or veggies!
It may take a week or two to figure out what works for your family. I loved my first box, but I realized that our family is super picky about our apples. We always buy Fuji, but when I ordered them through our box it didn't specify the specific variety. It just said "apples." While the ones we received were fine, they weren't Fuji. Lesson learned. Imperfect Produce apples aren't for us.
It feels good. I'm not even doing anything but buying groceries and saving money. But I feel so good about reducing food waste, helping increase farmer revenue, and reducing carbon emissions. Who knew something so small could have such a big impact?
Overall, this has been really fun for my family. And my kids have been super excited, too. The other night they both asked for carrots as an evening snack. I showed them several different "misshapen" varieties, and they practically fought over which "curvy carrot" they got to have.
Ready to try Imperfect Produce? You can get $10 off your first order, which makes it practically risk-free. I'd love for you to save money for your family AND reduce global food waste at the same time. And then let us know what you think – we want your honest opinion!
At this time Imperfect Produce is only available in select metro areas, but is continually expanding. Check to see if they serve your area!