We welcome to the podcast today one of the most prolific Christian authors – Max Lucado.  This is a powerful conversation on hope, what it is and why we all need it! Check out his new book Unshakable Hope out today wherever books are sold!
As a mom it is so important to show our kids the world and help them develop empathy. For only $1 a day you can support a child with Compassion International. Give your kids the world and change the life of a child.
Welcome to today's podcast with Max Lucado!
Learn about his family, his church and his writing.
His faith really came to life during his college days. Hear more about that experience.
Hear more about how his writing started. He writes at least 1 book a year and sometimes 2!
No Wonder They Call Him the Savior
How does he come up with the ideas for his books?
His new book Unshakable Hope: Building Our Lives on the Promises of God is out TODAY (08/07)
We are in a world that needs hope! This book stemmed from the statistic that suicide has increased 20% since the year 2000. We are desperately in need of hope.
Hear more about how Max defines true hope.
Psalm 30:5 is a verse Max clings to. Find out why.
How do we develop patience as we wait on the promises of God?
A recently Barna study shows that people in today's world really don't believe there is an enemy out there. How has this disbelief in Satan changed the world?
Why should we be concerned about our spiritual inheritance and what comes next?
Hear what Max's wish is for his tombstone!
MaxLucado.com
Come up next week we are talking with Julia Sadler on her struggle from having miscarriages to having triplets. She is on the TLC show Rattled. Join us next week!
Are you ready to touch the future and change the world? You can be part of life-changing work through Compassion International. We have partnered with Compassion International to shine light on what you can do to change the world of a child. Teach your own children empathy and show them the world through a child sponsorship. SPONSOR a child today! We have 2 children who need sponsors right away. Is the sponsor you?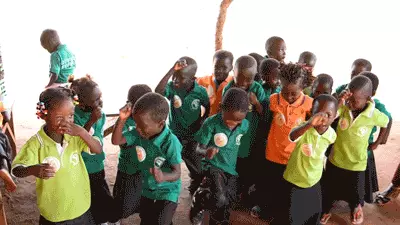 Follow AllMomDoes on Facebook, Twitter, Pinterest & Instagram and subscribe to our newsletter
Follow Julie Lyles Carr on Instagram and Facebook
You'll be able to find the latest episode of The Modern Motherhood Podcast with Julie Lyles Carr every Tuesday on iTunes, Google Play, Stitcher, TuneIn here on the blog, SoundCloud, YouTube & Facebook. Subscribe now so you don't miss an episode! Full list of episodes. Full list of show notes.
Please take a moment to give us a rating on iTunes to help us spread the word! We want to feature your review on the podcast. Take a moment to leave us some words and you could hear yours!