I wouldn't really consider myself a Disney fanatic, but I was purposefully scrolling through Facebook the other day (I say purposefully because it makes me feel better than just "I was wasting time") and came upon the Disney collection of TOMS shoes. I happen to be looking for school shoes for my daughter at the time, which is likely why it showed up in my feed. I think they are so cute! While we went a more generic route for her school shoes, I did think it would be fun to consult my Disney friend, Sydney, to see what other Disney-inspired items are available. She loves Disney and helped me put together a fun list of gifts if you have a Disney fanatic (or if you are one!) in your life.
The Princess collection TOMS Shoes. I admit I kinda want a pair for myself.
Socks for everyone! To go with your shoes you are going to need some socks.

New Luggage would be nice wouldn't it? Why not make your luggage easier to find with these special Disney prints?
Unique Handbags. This could be fun as a gift for a young girl in your life. Or, let's be honest, maybe you need one of these, mom.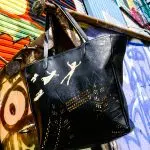 Composition Notebook. Perfect for the writer in your family. We were just recently at the Disney Store in the Mall of America in Minnesota and purchased these for our daughter because she is learning to write and loves princesses. It was a fun gift that actually is teaching her something!
Cheeseboard. Do you have a chef in your family or anyone who loves entertaining? This is so fun!
Backpacks! Back to school time is right around the corner. Cute and functional!

Off to Neverland Bangle – Lillian & Co (named after Walt Disney's Wife) has some sweet Disney-inspired jewelry.
Letterboard Letters. Do you have a letterboard at home with messages for the family? You can use the Disney font!
Bath Pouf – Bathtime got a little more magical with this bath pouf!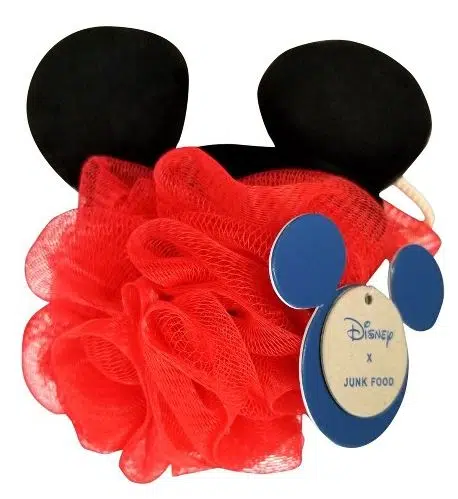 If you have a Disney fan in your life we hope this provides some inspiration for their next birthday or Christmas present. Are you a Disney fan? What are you favorite Disney items?