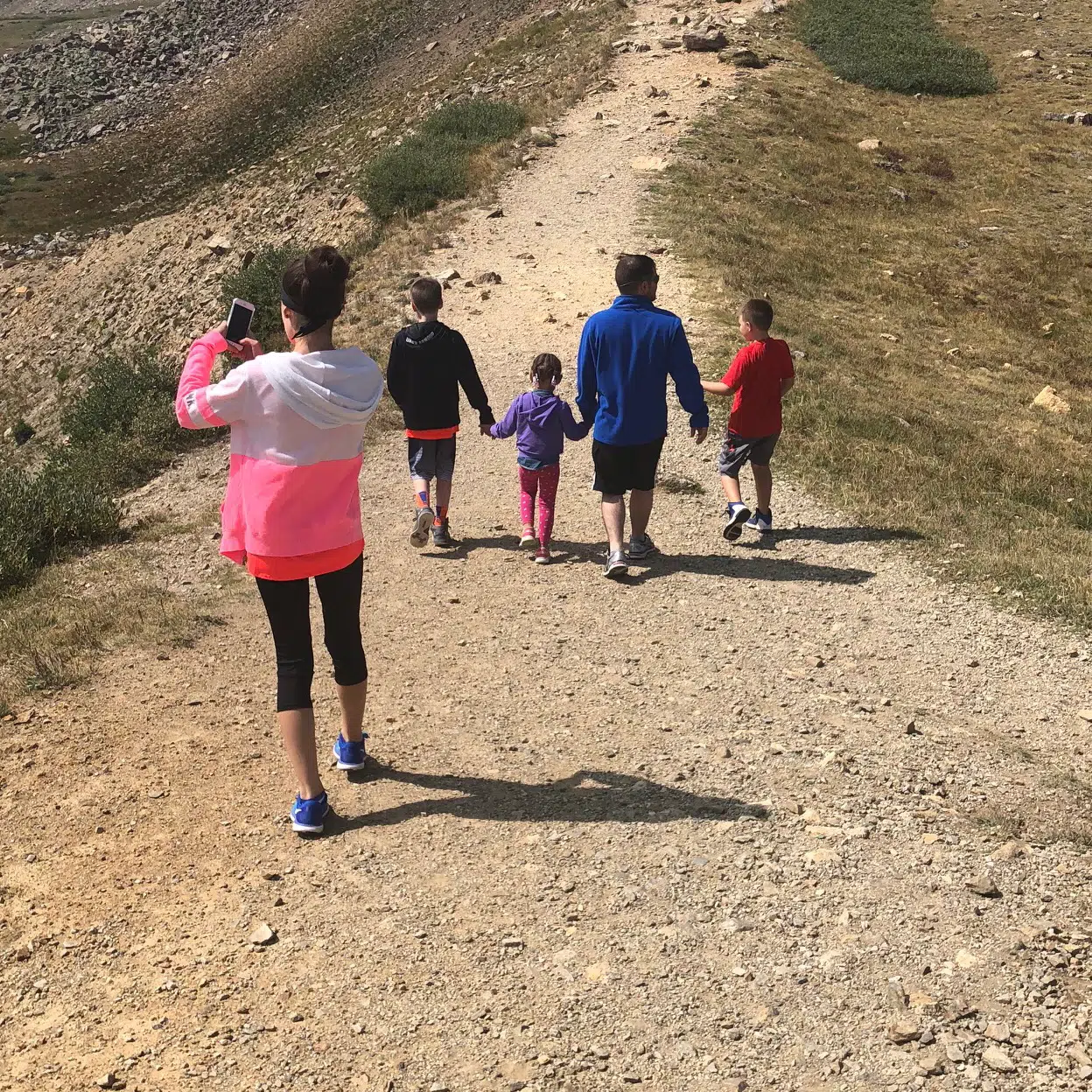 There are 5,280 feet in one mile. We are wrapping up a 2,142 mile road trip which means that we have spent approximately eleventy zillion minutes in our minivan (I never was great at math). We drove from Missouri to Colorado and back again. If you're not a geography wizard, let me break that down for you: we have driven through the entire state of Kansas. Twice. I'm not saying that Kansas doesn't have some really great stuff to offer, I'm just saying that it must not be located along I-70.
During our road trip there have been arguments and farts and sing-a-longs. Snacks and spills and potty breaks. And I sincerely wouldn't trade any of it because I am a firm believer in the Family Vacation. I believe that years from now we will be sitting around the Thanksgiving table with our grown children and their children and we will laugh ourselves silly recalling the time that our youngest told me mid-hike that she needed to potty so I took her to a secluded area to squat only to remember that she sometimes confuses "potty" with "poop". Oops.
I believe that there is something really important about getting out of our routines, away from our obligations, and focusing on the relationships that are the most important. I believe that making memories as a family is a big deal and that a really great way to do that is by traveling to a new place. I believe that experiencing something new, together, is a terrific way to strengthen family bonds.
Sure, those crushed Cheez-It's in the back seat are going to be a real pain to clean up. Sure, the mosquito bites we got on that last hike are going to be bothersome for a few days. Sure, we put enough miles on our new (used) minivan to push us right past the manufacture's warranty. But we also white knuckled our way to the top of Pike's Peak and we took in the beauty of Garden of the God's. We panned for gold and rode a train through the mountains and hiked miles and relaxed in hot springs. We took a vacation from real life and we are all better for it.
Long live the Family Vacation.
---
Read more of Abbie Mabary's contributions to allmomdoes here.