Our guest today has great ideas on how to make your marriage fierce! Join us in welcoming Selena Frederick!

Learn more about why they chose to enter the marriage arena.
They boiled it down to one thing that has glued their marriage together and kept them strong. Find out what that is!
Selena talks about the state of marriage today and what she is seeing in relationships.
A lot of the issues facing marriages today are conditions of the heart. Learn what fix Selena recommends.
How do we navigate modern challenges in marriage.
Learn how to live intentionally rather than half in and half out of life.
Being transparent in this modern age is difficult people. Learn the toll this takes on marriage.
Social media gives us access to the past that makes it much easier than it has in the past. How do fight some of these modern temptations?
The role of community is essential to a healthy marriage.
Learn about the phone drop test and how it can help you have more transparency in your marriage.
Sin is a slipper slope, it costs more than you want to pay and it hurts more than you can imagine.
Vulnerability is really hard but so good for a marriage.
We have to continually work on communication. Selena has some great ideas on how to extend grace, ask questions and  work through difficult times.
God is faithful to lead us to each other and to him.
Intimacy is essential to marriage. It's a gift from God and brings us together.
Julie and Selena have a great conversation about sex, its purpose and how it is important in marriage. If this is a serious area of struggle in your marriage, it is okay to seek counseling.
What if your marriage isn't on the same page faith-wise? Selena has an incredible story!
Finances can be a big struggle in marriages. Learn how to communicate about this.
Follow Fierce Marriage on Facebook, Twitter, Instagram, Online and on The Fierce Marriage Podcast
Next week our guest tried to ignore her husband's porn addiction for years. How did they get through it? You won't want to miss Lynn Cherry next week. See you then!
Friend, we a have something incredible to share with you. We are looking to have 10 children sponsored from Compassion International. Did you know that these children are waiting and they KNOW they are waiting? When you see on the Compassion Website the amount of days a child is waiting, the child knows. They see other children at the Child Development Center having the benefit of a sponsor. Please prayerfully consider joining us as we look to get these children sponsored, especially those that have been waiting a long time!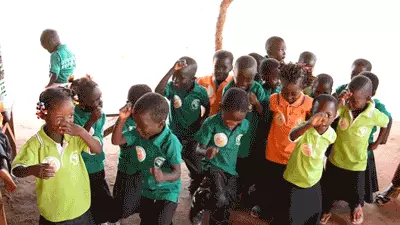 Follow AllMomDoes on Facebook, Twitter, Pinterest & Instagram and subscribe to our newsletter
Follow Julie Lyles Carr on Instagram and Facebook
You'll be able to find the latest episode of The Modern Motherhood Podcast with Julie Lyles Carr every Tuesday on iTunes, Google Play, Stitcher, TuneIn here on the blog, SoundCloud, YouTube & Facebook. Subscribe now so you don't miss an episode! Full list of episodes. Full list of show notes.
Please take a moment to give us a rating on iTunes to help us spread the word! We want to feature your review on the podcast. Take a moment to leave us some words and you could hear yours!