Welcome to this week's episode of The Modern Motherhood Podcast. This is a very mature topic today, just a heads up if you are listening  to this one with littles around you.
We are joined by Lynn Cherry today to dig into what happened to her marriage when they walked through a pornography addiction.
Lynn outlines her journey from discovering her husband's pornography to walking to hope and finally redemption.
Lynn talks about the "life luggage" they brought into their marriage and how it coordinated in a very broken way.
The year they were pregnant with their first child, the first year they had internet in their home she began to be suspicious of a lot of his activities.
When they brought their second child home, she encountered it first hand. Instead of confronting it, she covered it up and swept into survival mode. Find out how long that season was what she did to end it.
Lynn talks about a part of her soul breaking and what that did when she just tried to sweep everything under the rug.
When anger started to take her over, it was a wakeup call she needed help.
She talks about a friend who was really transparent in some relationship issues she was having and how that transparency ignited a hope in her for recovery in her marriage. How can we be that friend?
Lynn describes step 1 after waking up and deciding she needed to confront the situation.
It was a 2 year long struggle of therapy and Lynn walks through what that looked like.
2014 Barna research says that 70% of single men have looked at porn in the last 30 days, 55% of married men and a high percentage of women as well. If you are not struggling in this area, chances are someone you know is.
Lynn talks specifically about writing her book, how her husband reacted to it and why they are sharing their struggle and story for others.
They have done the "hard work of recovery" and God can make you whole again. There is incredible hope for someone walking through this battle and struggle. You can reach freedom, healing and restoration.
The brain cannot be re-programmed in a few weeks. Recovery will take time.
Lynn talks specifically about trust and how she walked the path back to her husband.
How far is too far when it comes to accountability? Listen to how they found balance in this area.
Are there some relationships that shouldn't reconcile?
Next week we have Susie Eller for an insightful conversation on what might be missing in our spiritual lives and we might not even realize it. Join us next week right here!
Friend, we a have something incredible to share with you. We are looking to have 10 children sponsored from Compassion International. Did you know that these children are waiting and they KNOW they are waiting? When you see on the Compassion Website the amount of days a child is waiting, the child knows. They see other children at the Child Development Center having the benefit of a sponsor. Please prayerfully consider joining us as we look to get these children sponsored, especially those that have been waiting a long time!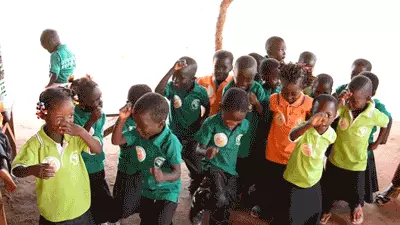 Follow AllMomDoes on Facebook, Twitter, Pinterest & Instagram and subscribe to our newsletter
Follow Julie Lyles Carr on Instagram and Facebook
You'll be able to find the latest episode of The Modern Motherhood Podcast with Julie Lyles Carr every Tuesday on iTunes, Google Play, Stitcher, TuneIn here on the blog, SoundCloud, YouTube & Facebook. Subscribe now so you don't miss an episode! Full list of episodes. Full list of show notes.
Please take a moment to give us a rating on iTunes to help us spread the word! We want to feature your review on the podcast. Take a moment to leave us some words and you could hear yours!