Do you ever find yourself struggling to make a decision? Are you afraid to walk into a situation or are you paralyzed when faced with something big? Suzie Eller did not have a simple childhood. After being in a family filled with abuse and mental illness she had to chart a new path. Listen to the ways she was able to do that.
When Suzie was a young mother she was diagnosed with breast cancer. Hear what this meant for her life and how it made her change course.
Suzie talks about taking steps of faith. Are you struggling with one of those in your own life? Find some encouragement.
Suzie talks about perspective of getting older when she didn't think she was going to get to this age. She calls wrinkles a gift! 🙂
Julie and Suzie have a profound conversation about this whole aging thing. No matter your age, you will be encouraged.
Suzie's background wasn't growing up in a church-going home, she talks about how she did not feel equipped to what she felt called into. Hear how she walked through that.
Suzie had a 'pesky neighbor' that led her into the church. You'll love this story!
Suzie talks about encountering Jesus and then needing to go back into the war zone of her home. This is such an encouragement for those struggling in the same situation.
Are you in a place where you are stepping into a new path that is different from the one of your family? It can be really difficult. Suzie has some tangible ways to walk this path.
We are in a world that is much more cynical than it ever has been. How does this change how we minister? When we let cynicism take over our hearts, but does this do to our lives?
It can be hard to be true to your calling. Suzie talks about how she was getting distracted by her own plans and how God blew them up.
How do we accept the role of the holy spirit in our lives? Don't miss this conversation!
The Spirit-Led Heart is Suzie's newest book
You can follow Suzie Online, on Facebook, Twitter 
Next week Jessica Honegger of Noonday Collection joins us and you won't want to miss it. See you next week!
Friend, we a have something incredible to share with you. We are looking to have 10 children sponsored from Compassion International. Did you know that these children are waiting and they KNOW they are waiting? When you see on the Compassion Website the amount of days a child is waiting, the child knows. They see other children at the Child Development Center having the benefit of a sponsor. Please prayerfully consider joining us as we look to get these children sponsored, especially those that have been waiting a long time!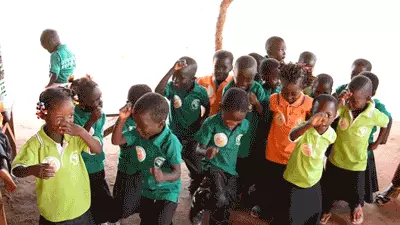 Follow AllMomDoes on Facebook, Twitter, Pinterest & Instagram and subscribe to our newsletter
Follow Julie Lyles Carr on Instagram and Facebook
You'll be able to find the latest episode of The Modern Motherhood Podcast with Julie Lyles Carr every Tuesday on iTunes, Google Play, Stitcher, TuneIn here on the blog, SoundCloud,YouTube & Facebook. Subscribe now so you don't miss an episode! Full list of episodes. Full list of show notes.
Please take a moment to give us a rating on iTunes to help us spread the word! We want to feature your review on the podcast. Take a moment to leave us some words and you could hear yours!