She's been helping us make our homes places of peacefulness and welcome. We are thrilled to have Myquillyn Smith – also known as The Nester on the podcast today!

Myquillyn has a house that is lived in and loved on. Her message is that things don't have to be perfect to be home.
Her family was in the midst of financial ruin, trying to rebuild their lives and it was during that time that they learned that often we are in imperfect space, but we can make them perfectly ours.
Making our spaces beautiful can be a calling.
How do we balance our desire to create "our space" and contentedness?
How is creating a home space an act of service?
How can we do a great job by budget but also not make ourselves crazy?
Can we be afraid that God won't provide for our home?
Take risks around your home!
Can you be paralyzed if you are seeking perfection?
Learn how she inspires women but helps them to not tip over into the danger of comparison.
Hygge – the art of cozification – Cozy is about togetherness.
Myquillyn talks about her book, putting herself out there and what it feels like to use her house an example.
Learn what one of the biggest mistakes is that Myquillyn has ever made!
Learn what it means to quiet your home.
How do we stay content if something isn't done right away? Imperfection puts people at ease.
How do we create a space that allows us to build a legacy? How much of our lives are just using to collect stuff?
Follow Myquillyn on Facebook, Twitter, online at Nesting Place, Instagram
Next week, we will see you back here for Jen Schmidt of Balancing Beauty and Bedlam. See you next week!
Friend, we a have something incredible to share with you. We are looking to have 10 children sponsored from Compassion International. Did you know that these children are waiting and they KNOW they are waiting? When you see on the Compassion Website the amount of days a child is waiting, the child knows. They see other children at the Child Development Center having the benefit of a sponsor. Please prayerfully consider joining us as we look to get these children sponsored, especially those that have been waiting a long time!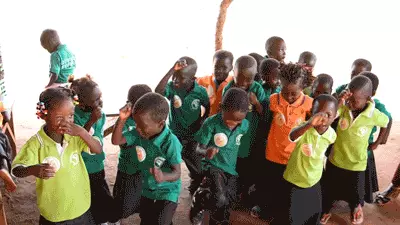 Follow AllMomDoes on Facebook, Twitter, Pinterest & Instagram and subscribe to our newsletter
Follow Julie Lyles Carr on Instagram and Facebook
You'll be able to find the latest episode of The Modern Motherhood Podcast with Julie Lyles Carr every Tuesday on iTunes, Google Play, Stitcher, TuneIn here on the blog, SoundCloud,YouTube & Facebook. Subscribe now so you don't miss an episode! Full list of episodes. Full list of show notes.
Please take a moment to give us a rating on iTunes to help us spread the word! We want to feature your review on the podcast. Take a moment to leave us some words and you could hear yours!