Jen Schmidt of Balancing Beauty & Bedlam joins us today today to look into hospitality. She is here to take the pressure out of the party and allow us to invite people over without having a fit!
You have to see this find from Goodwill! You'll love the conversation about the spiritual gifting of finding good deals.
What is hospitality? How does Jesus define it?
How did Jesus walk the road of welcome?
What is a simple, every-day invitation and how can we apply this to our lives today?
Jen's new book is "Just Open The Door: How One Invitation Can Change A Generation"
There is a fine balance between hospitality and entertaining. This is a beautiful conversation that will free your heart.
Women are aching for connection, how can we all play our part in this?
You can follow Jen online, on Instagram, Facebook, Twitter
How does how we handle hospitality reflect our fear of being judged? Why are we so judgmental?
How can we battle our own heart and our own pride attitudes?
The Bible tells us to pursue hospitality. What does that mean? Start where you are with what you have!
When things are the hardest those are situations we have to rely on Jesus the most. The uncomfortable yes.
Hear what Jen says when people say, "I don't have the gift of hospitality."
Sign up for the devotional series around the book.
Next week you won't want to miss Megan Alexander from Inside Edition. How do we keep our faith strong in our workplace? Find out right here next Tuesday!
Friend, we a have something incredible to share with you. We are looking to have 10 children sponsored from Compassion International. Did you know that these children are waiting and they KNOW they are waiting? When you see on the Compassion Website the amount of days a child is waiting, the child knows. They see other children at the Child Development Center having the benefit of a sponsor. Please prayerfully consider joining us as we look to get these children sponsored, especially those that have been waiting a long time!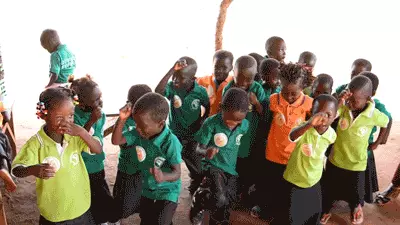 Follow AllMomDoes on Facebook, Twitter, Pinterest & Instagram and subscribe to our newsletter
Follow Julie Lyles Carr on Instagram and Facebook
You'll be able to find the latest episode of The Modern Motherhood Podcast with Julie Lyles Carr every Tuesday on Spotify, iTunes, Google Play, Stitcher, TuneIn here on the blog, SoundCloud,YouTube & Facebook. Subscribe now so you don't miss an episode! Full list of episodes. Full list of show notes.
Please take a moment to give us a rating on iTunes to help us spread the word! We want to feature your review on the podcast. Take a moment to leave us some words and you could hear yours!