Ask anyone with raspberry bushes in their yard and they will tell you that this has been a banner year for the berries.  I have picked crazy amounts and have frozen them and made batches and batches of jam.  We've dropped them into our sun tea, tossed them in green salads and topped our cereal and oatmeal with them.  We've added them to puddings and ice cream.  And, of course we've eaten them off the vines.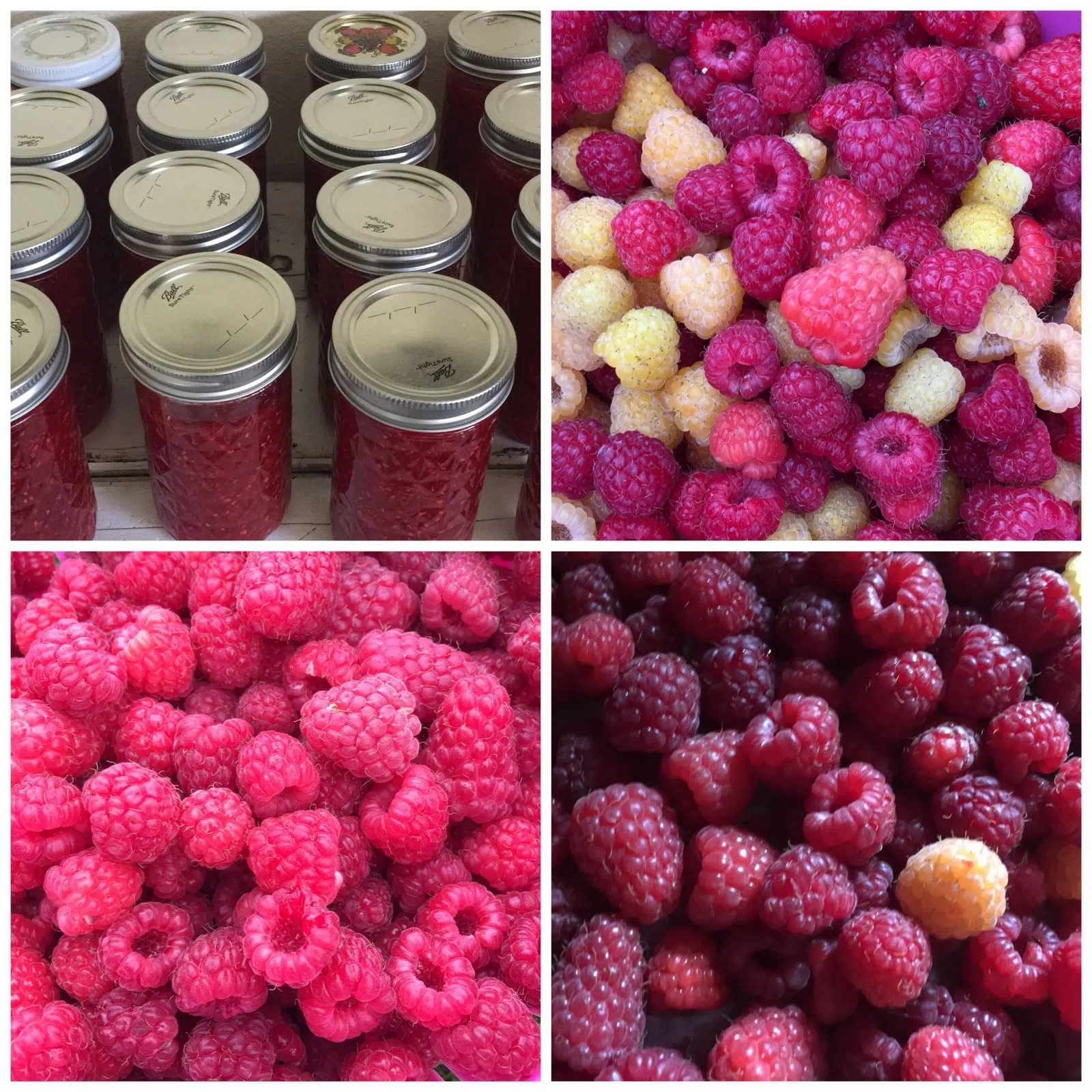 Today, I tried something new and made raspberry scones.  They were delicious!
RASPBERRY ALMOND SCONES:
2 cups of flour
1 Tablespoon baking powder
3 Tablespoons sugar
½ teaspoon salt
6 Tablespoons of cold butter – cubed
1 cup plus 2 Tablespoons of cream (separated)
½ teaspoon almond extract
1/3 cup slivered or sliced almonds
1 cup of fresh raspberries
GLAZE:
1 cup of sifted powdered sugar
3 Tablespoons of cream or milk
½ teaspoon of almond extract
¼ cup sliced or slivered almonds
Heat oven to 400 degrees.  Line a cookie sheet with parchment (or grease a scone pan if you have one).
In a large bowl, whisk together the flour, baking powder, sugar and salt.  Quickly cut in the cold cubed butter with a pastry cutter or two forks until the mixture is crumbly and the butter is the size of peas (the key is to keep the butter cold).  Pour 1 cup of cream and ½ teaspoon almond extract over the mixture.  Stir gently with a spatula.  Don't overmix!
Pour the dough onto a floured surface and knead gently until you can pat it into a large ¾ inch thick circle.  Cut the circle into 8 wedges and place the wedges on the parchment covered cookie sheet.  Brush the scones with 2 Tablespoons of cream and bake for 15-18 minutes or until light brown (I cooked mine for 24 minutes because I was using a scone pan).  Let cool.
For the glaze: whisk the powdered sugar, cream and almond extract together in a small bowl.  You can add another Tablespoon of milk if you like your glaze to be thinner (I don't!).  Drizzle the glaze over the cooled scones and sprinkle them with the additional almonds.
People, the combination of raspberries and almonds is divine!  Also, I had guys breathing over my shoulder to eat these so I didn't wait until the scones were completely cooled before I glazed them.  They were still delicious and I was lucky to have one left to photograph!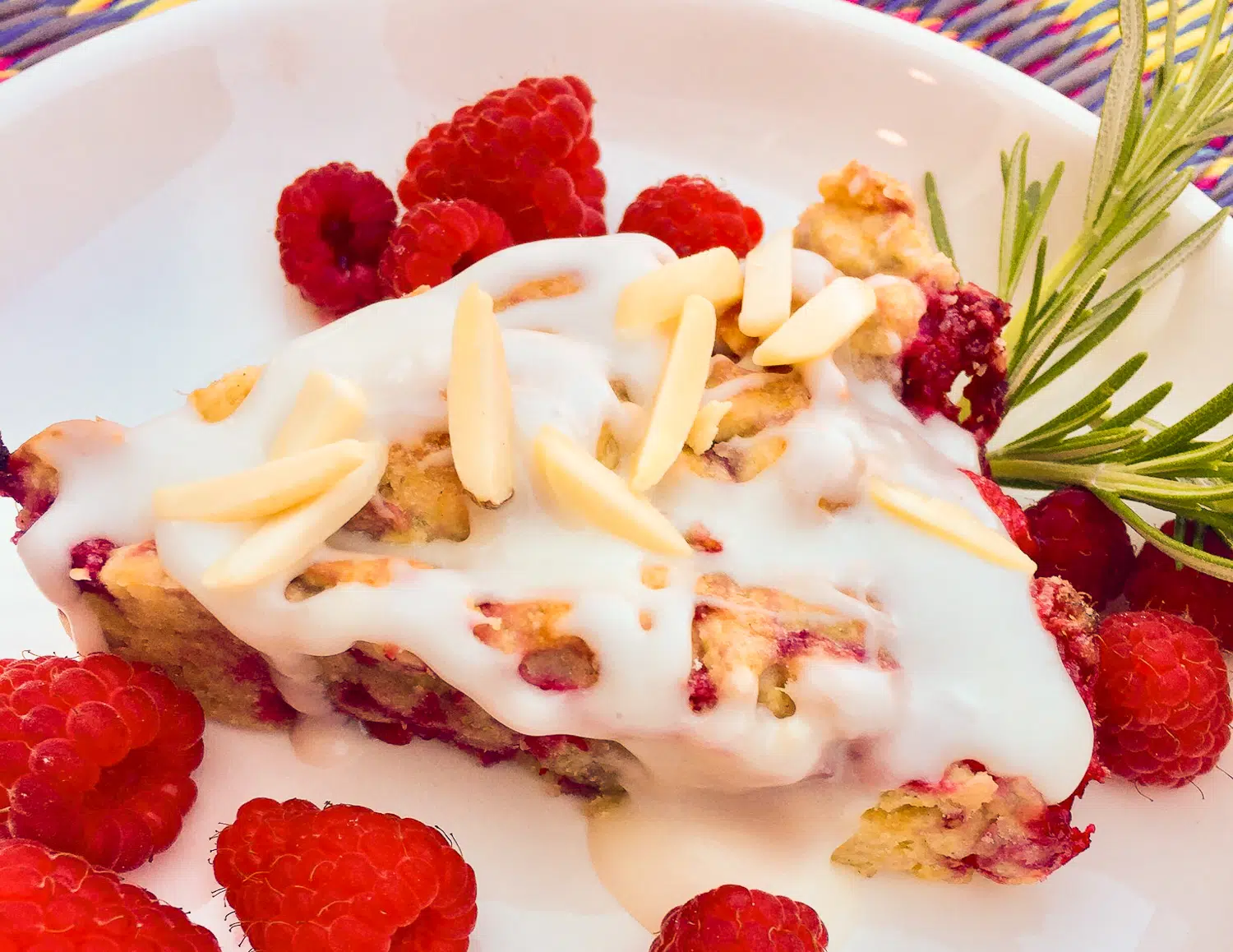 If you're not blessed with raspberry bushes in your backyard, it's worth a visit to a farmer's market to buy a flat.  Freezing raspberries is as simple as spreading them on a cookie sheet and putting them in the freezer.  Once they're solid, just toss them into a freezer bag and enjoy them all year long!